Program Highlights
For physicians and other advanced occupational health professionals
Trainees are concurrently enrolled in the University of Arizona College of Public Health and an external university or government program
Individualized curriculum combines the best elements of the host institution and of the University of Arizona College of Public Health
Integrates classroom, clinical seminars, research, and experiential learning
Flexible format may be adjusted for length
Program is based in Tucson Arizona, an area known for its natural beauty and moderate costs
The iCOMP program for physicians and other advanced occupational health professionals combines learning at the University of Arizona with education at another university or government agency, capitalizing upon the strengths of each partner. As backgrounds and strengths vary, the educational curriculum is adapted for each individual.
Through the iCOMP program, trainees receive formal classes, problem-solving seminars, clinical simulations, and mentored research activities. In addition to the activities within the College of Public Health, participants benefit from the clinical educational programs of the University of Arizona Health Sciences as well as other components of the university.
Working closely with successful academic researchers to conduct a research project provides trainees useful research and scientific communication skills. Even for those whose future careers do not include active research, this experience enhances their ability to appreciate the importance of research in professional practice.
iCOMP seeks to enhance professional technical skills and concurrently provide a broad perspective on occupational health. Our goal is not simply to train the individual for his or her first practice setting, but rather to provide the necessary perspective for future leadership in the field. In addition to technical courses, participants are encouraged to enhance their oral and written presentation skills and understand population health management. Cost-effectiveness and decision analysis methods are applied.
---
Key Faculty
Philip Harber, MD, MPH serves as Director of the International Collaborative Occupational Medicine Program. Dr. Harber is an experienced occupational medicine researcher and clinician with particular expertise in occupational lung disease and computer applications. He is also an active clinician and has been regularly named one of the national Top Doctors in Occupational Medicine. He previously established and directed the UCLA Occupational Medicine Program and has served in many national leadership positions in Occupational Health.
Mary Kay O'Rourke, PhD, is the Assistant Director of the International Collaborative Occupational Medicine Program. Dr. O'Rourke brings considerable educational and research experience in environmental exposure science.
Aftim "Tim" Saba MD, MPH, MSEd, is a Board Certified physician who currently is an Associate Medical Director for the USPS. Dr. Saba has had extensive clinical experience in the private sector. His Occupational Medicine expertise is in the Regulatory and Administrative issues, Fitness for Duty, Threat Assessment and managing the medical issues of large corporations.
Numerous other faculty members also participate in the program.
For more information please contact Dr. Philip Harber at pharber@email.arizona.edu and/or the Global Health Institute at 520-626-5983 or GHI@email.arizona.edu
---
Seven physicians from Imam Abdulrahman Bin Faisal University joined us at the Mel & Enid Zuckerman College of Public Health to complete the second year of their master's program. Their plan of study included classes, clinical problem-solving seminars, lectures, and focused research. All seven physicians successfully completed their research project and presented their findings at the American College of Occupational and Environmental Medicine National Meeting.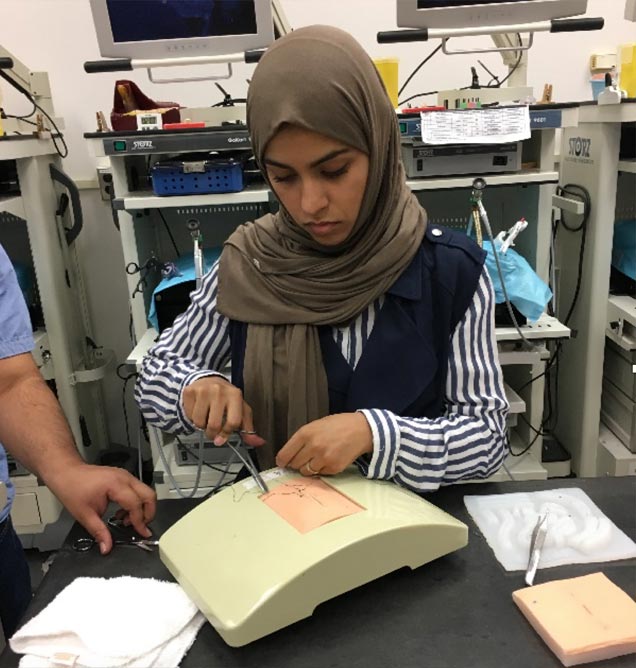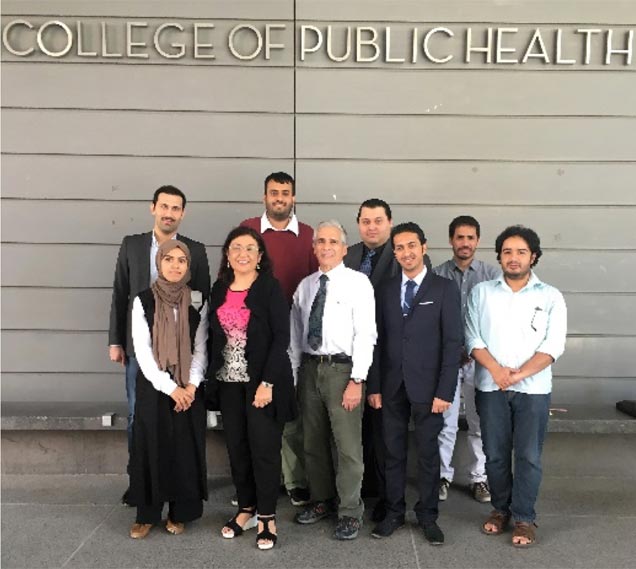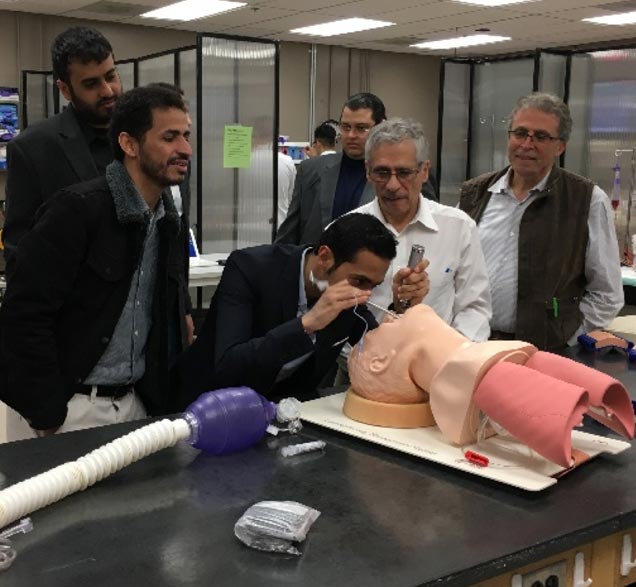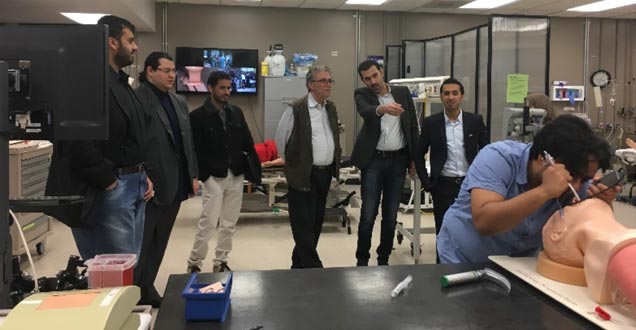 Collaboration with the University of Dammam
In the first year of the program, six physicians from the University of Dammam spent one year at the University of Dammam and one year at the University of Arizona. The strong academic classroom experience at the University of Dammam was complemented by classes, clinical problem-solving seminars, and focused research in Arizona. All six physicians successfully completed a research project initiated in Dammam and completed in Tucson. The work was of sufficient quality that each project was accepted for presentation at the American College of Occupational and Environmental Medicine national meeting. Dr Sultan Al-Otaibi directs the overall program at the University of Dammam.