Background
The UA Zuckerman College of Public Health offers tremendous opportunities to its students for education, research and community involvement thanks to a locale rich in history, research opportunities, and university academic resources. The College's interdisciplinary activities are enhanced by being part of the Arizona Health Sciences Center with campuses in Tucson and Phoenix. The College consistently ranks among the top five in American Indian and Hispanic graduates and students enrolled among 64 accredited schools of public health, according to recent data from the Association of Schools of Public Health (ASPH). The mission of the Mel & Enid Zuckerman College of Public Health (MEZCOPH) at the University of Arizona is dedicated to promoting the health of communities in the southwest and globally with an emphasis on achieving health equity through excellence in education, research & service.
The Global Health Institute (GHI) is dedicated to finding evidence-based solutions to global health problems through the education of tomorrow's health leaders. The GHI is a unique partnership that promotes collaboration between the University of Arizona and partner universities and organizations. The GHI also serves as a platform for the exchange and development of ideas, a place to identify potential research partners, and as a central hub for all individuals or entities interested in exploring the health of our world.
Global Health Institute Culture and Community Health Program
The 2 week study program in culture and community health includes the following educational goals and objectives:
Educational Goal
Our Partner universities seek to ensure a quality education for its students. The Global Health Institute Undergraduate Culture and Community Health Program (henceforth Program) will contribute to their overarching goal by providing their students (henceforth Student) exposure to our local and campus culture and community as to an understanding of health services research currently underway at our Tucson & Phoenix Campuses at The University of Arizona.
The Program will provide each student an increased understanding of the medical and public health system in the U.S. through practical hands-on experiences. The College has extensive experience in short term research and education programs through its participation in Centers for Disease Control and Prevention funded summer research institute programs at the College of Public Health and the College of Medicine (COM).
Educational Objectives
Educational Objectives: The proposed study program will:
Provide an appreciation for the role of health services.
Increase students' understanding of the health care and public health systems characteristic of the U.S. and state-based programs.
Enhance the students' understanding of the diversity and culture of the state by providing opportunities for exposure.
The primary objective of this program is to provide the student with exposure to US health care and public health systems and challenges related to community engagement in health systems planning and delivery.
Specific outcomes: At the end of the program, the students should be able to:
Describe opportunities for community engagement in health systems planning and delivery.
Analyze challenges in access to care in low-income settings.
Demonstrate basic understanding of the role of lifestyle intervention in health promotion & disease prevention.
Educational Plan
The rotation will include participation in specific seminars, meetings, and forums as well as attending related courses. In addition, the student will be visiting hospitals and research labs.
The proposed program will utilize an approach that will rely on a combination of hands-on experience in a supportive environment that maximizes the likelihood of success. Our goal is to provide a foundation and understanding of our culture as well as the US healthcare system.
The proposed program is a 2-week educational summer program. It consists of a day of orientation activities; 2 weeks of educational activities.
The students will be engaged in educational activities (In the classroom as well as in the different labs and centers) approximately 4-5 hours /day for 8 days which is equivalent to 2 credit hours.
The first day will consist of an orientation, which will include a welcome from the Dean, Iman Hakim; and an orientation to our campus and our local area.
In the final week, one day may be designed for the student to present a summary of their experience, using power point, to an audience that may consist of faculty from the college of public health and other students.
At Orientation, the GHI coordinator will provide the student with information on the outline of the program training and logistics. The orientation session will take place during Week 1. The student will have an opportunity to participate in institution-sponsored activities. These activities are designed to enhance the students' overall experience and provide a scope of professional opportunities. Spending time in the environments where public health and medicine is most heavily impacted is a top priority. Opportunities for social participation and interaction will be suggested to the student during their off time i.e. weekends. Some weekends will be organized to maximize students' cultural experiences.
Normal education hours are Monday through Friday, 8 a.m.-5 p.m. The schedule may be adjusted to accommodate specific activities or events, including visits to specific agencies or hospitals. A weekend calendar will be provided with suggestions for trips to national monuments and other cultural and sports events.
The students may be required to participate in various institution-sponsored activities. The student will have the opportunity to network with researchers, managers, and practitioners.
The Closing Session will take place during Week 2. The student will finalize and submit the following:

A brief report of their 2-week learning experience
Power point presentation—an individual presentation to accompany brief report
Socio-Cultural Plan: Activities scheduled for weekend social trips can include:
Sabino Canyon
Mount Lemmon
Finger Rock
Saguaro National Park
Undergraduate Program
Nursing students from Taiwan's Tzu Chi University of Science and Technology joined us at our Tucson campus at the start of the 2019 Fall Semester for a 2-week Culture and Community Health Program.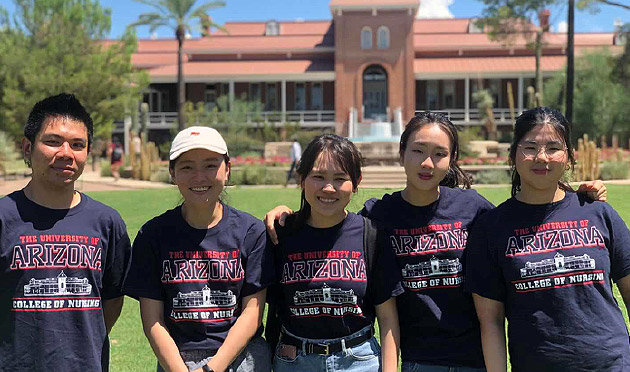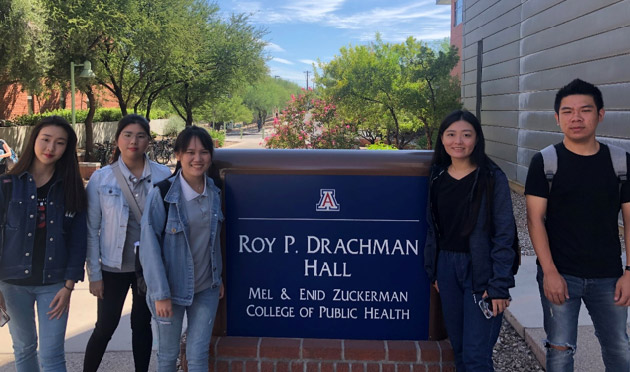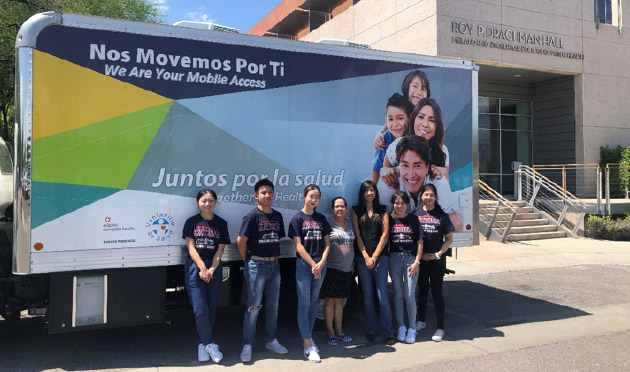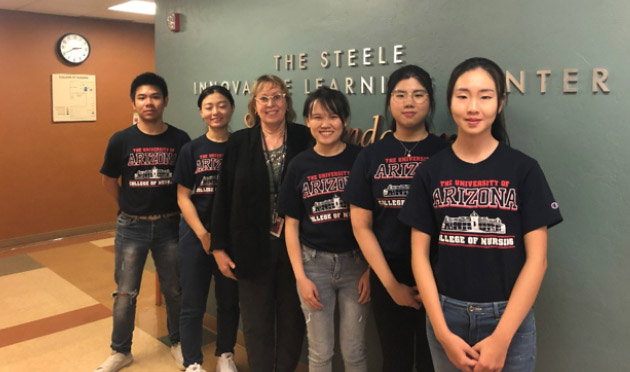 Students and faculty from Taiwan's Tzu Chi University of Science and Technology joined us at our Tucson campus for a 2-week Culture and Community Health Program.