Global Advisory Board
Our Global Advisory Board is an internationally assembled group of experts, consisting of representatives from partner universities, health care organizations, and relevant businesses within the global health field.
The role of the Global Advisory Board is to support the Global Health Institute's strategic vision on both conceptual and programmatic levels and to assist in developing key relationships among universities, health organizations, corporate executives, industry associations and appropriate government agencies.
In order to assure the highest standards in education, research, and community services, Advisory Board members serve as external advocates for the GHI. Each member brings unique experience, wisdom, and expertise to the GHI and to the Mel and Enid Zuckerman College of Public Health at the University of Arizona.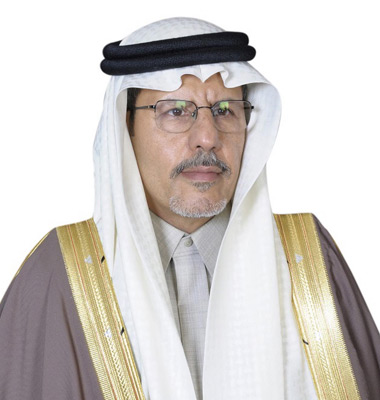 Turki Faisal Al-Rasheed, PhD
Turki Faisal Al-Rasheed is a prominent Saudi businessman and adjunct professor at the University of Arizona. He is currently the Chairman and the Founder of Golden Grass Incorporated in Riyadh. He is a Board Member of the National Agriculture Development Company (NADEC), an Agriculture Committee of the Riyadh Chamber of Commerce and serves as President and Chairman of Turki Faisal International Corporation (TFIC), from 1981.
Dr. Turki is also the current Chairman and founder of Saudi Voters Center, an internet-based website which encourages Saudi nationals to become more involved, not only during election time but all year round, in debating and shaping social political decisions which affect the country.
Dr. Turki earned a Doctor of Business Administration degree (DBA) from Liverpool Business School (LJMU), U.K. He has an Executive Master in Business Administration (EMBA) from the college of Industrial Management at King Fahd University for Petroleum and Minerals (KFUPM), Saudi Arabia and Bachelor of Science in Agriculture Engineering from the University of Arizona, Tucson, USA. Dr. Turki is a keep-fit enthusiast, a connoisseur of music and the arts and enjoys mountaineering. He is actively involved in the Saudi business community, where he employs his broad experience and his leadership skills to promote the development of the agricultural sector in the Arab world.
---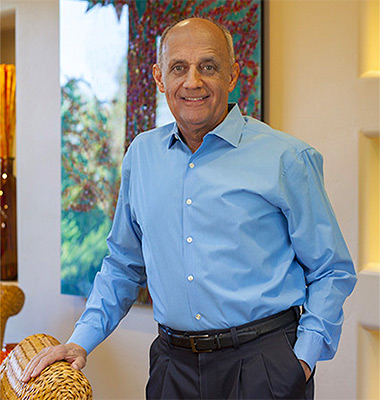 Richard H. Carmona, MD, MPH, FACS
Distinguished Professor, University of Arizona Zuckerman College of Public Health
Richard Carmona MD, MPH, FACS was the 17th Surgeon General of the United States and is the Distinguished Professor of Public Health at MEZCOPH. He also holds faculty appointments as a Professor of Surgery and Pharmacy.
Trained in general and vascular surgery, Dr. Carmona also completed a National Institutes of Health-sponsored fellowship in trauma, burns, and critical care. Dr. Carmona was then recruited jointly by the Tucson Medical Center and the University of Arizona to start and direct Arizona's first regional trauma care system. He went on to become the chairman of the State of Arizona Southern Regional Emergency Medical System, a professor of surgery, public health and family and community medicine at the University of Arizona, and the Pima County Sheriff's Department surgeon and deputy sheriff. He is also a Fellow of the American College of Surgeons. Dr. Carmona's interest in public health stemmed from the realization that most of his patients' illnesses and injuries were completely preventable.
In 2002 Dr. Carmona was nominated by the president and unanimously confirmed by the United States Senate to become the 17th Surgeon General of the United States. Dr. Carmona was selected because of his extensive experience in public health, clinical sciences, health care management, preparedness, and his commitment to prevention as an effective means to improve public health and reduce health care costs while improving the quality and quantity of life. As Surgeon General, Dr. Carmona focused on prevention, preparedness, health disparities, health literacy, and global health to include health diplomacy. He also issued many landmark Surgeon General Communications during his tenure, including the definitive Surgeon General's Report about the dangers of second-hand smoke.
---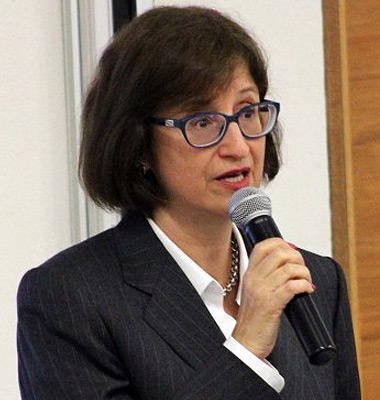 Hilda Davila Chavez
Bio Coming Soon
---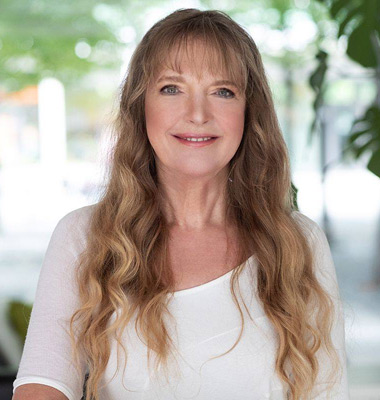 Marion Schneider
CEO and Co-Owner, Toskanaworld
Marion Schneider is the CEO and co-owner of Toskanaworld, the umbrella holding 8 business operations, which include 3 Toskana Thermens (bath and sauna spa resorts) located in Bad Sulza, Bad Schandau and Bad Orb, with its unique Liquid Sound. Marion is also the Director of the non-profit organization Ourchild Bad Sulza, co-founder of the state-approved School for Physical and Massage Therapists in Bad Sulza, advisory board member of the American Spa Therapy and Education Certification Council (ASTECC) in Florida, and serves on the board of the Corporate Health Improvement Program (CHIP) of the University of Arizona.
Marion Schneider's personal goal is the promotion of preventative and rehabilitative therapies as a key role in medicine and politics, as this is not only socially but also economically meaningful and necessary. This is the mission of her daily work and for this she also publishes articles, lectures and contributes at conferences and congresses. Moreover, she is always seeking for effective and helpful therapies to treat chronic and acute diseases and enhance "Health and Happiness", the motto of the Toskanaworld Group.
---
Mark Smolinski, MD, MPH
President, Ending Pandemics
Dr. Mark Smolinski brings 25 years of experience in applying innovative solutions to improve disease prevention, response, and control across the globe. Mark is leading a well-knit team—bringing together technologists; human, animal, and environmental health experts; and key community stakeholders to co-create tools for early detection, advanced warning, and prevention of pandemic threats. Community health workers, village volunteers, farmers, and interested public citizens in Albania, Brazil, Cambodia, Europe, Laos, Myanmar, Tanzania, Thailand, and the United States are among those using their own solutions to address pressing local needs. Since 2009, Mark has served as the Chief Medical Officer and Director of Global Health at the Skoll Global Threats Fund (SGTF), where he developed the Ending Pandemics in Our Lifetime Initiative in 2012. His work at SGTF created a solid foundation for the work of Ending Pandemics, which branched out as an independent entity on January 1, 2018.
Prior to SGTF, Mark developed the Predict and Prevent Initiative at Google.org, as part of the starting team at Google's philanthropic arm. Working with a team of engineers, Google Flu Trends (a project that had tremendous impact on the use of big data for disease surveillance) was created in partnership with the U.S. Centers for Disease Control. Mark has served as Vice President for Biological Programs at the Nuclear Threat Initiative, a public charity directed by CNN founder Ted Turner and former U.S. Senator Sam Nunn. Before NTI, he led an 18-member expert committee of the National Academy of Medicine on the 2003 landmark report "Microbial Threats to Health: Emergence, Detection, and Response." Mark served as the sixth Luther Terry Fellow in Washington, D.C., in the Office of the U.S. Surgeon General and as an Epidemic Intelligence Officer with the U.S. Centers for Disease Control and Prevention.