The University of Arizona and Gulf Medical University (GMU) partnership enables students to complete a U.S.-accredited degree entirely in Ajman, United Arab Emirates.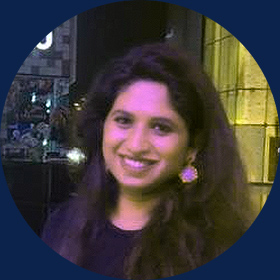 "I liked the idea of pursuing University of Arizona courses from the UAE campus, and the innovative course design prompted me to join the University of Arizona."
Arizona + GMU Professors
Students learn from Arizona and GMU faculty, access Arizona and GMU resources, and become part of two powerful alumni networks upon graduation. Innovative course delivery prepares students for an increasingly interconnected world.
Study Abroad
Students may complete the program entirely in Ajman, UAE or study abroad at the Tucson, Arizona campus in the U.S. for a summer, semester, or longer.
---
MPH in Public Health Practice
Students follow Public Health Practice Program Level Competencies learning to work effectively as part of multidisciplinary teams to develop, manage, and evaluate public health programs designed to address health disparate populations. Students obtain additional skills in the administration and fiscal management of programs that address the health beliefs in a variety of cultures.
MPH Competencies
The MPH competencies guide the development of the program curriculum and learning activities for the core and required courses in the MPH curriculum. Students are able to obtain a dual master's degree through the MPH in Public Health Practice.
Earn Two Degrees at Once
Master of Public Health (MPH) in Public Health Practice from the University of Arizona and from GMU.
As a leading medical university in the Gulf Region, GMU operates its own network of hospitals and clinics. Its Thumbay Institutes act as a hub for research and continuous professional development. Spread across 25 acres in Ajman, the main campus houses world-class laboratories, classrooms, and an extensive library. Students enjoy shops, restaurants, and indoor and outdoor sports complexes. The bustling city of Dubai is less than an hour drive away.
ADMISSIONS
Applicants must have a Bachelor's Degree with a 3.0 GPA or higher, as well as introductory coursework in human or general biology and algebra or calculus. Once admitted to GMU, students receive application instructions from the University of Arizona. Students must meet the admissions criteria of both institutions.
For more information about University of Arizona at GMU