The Global Health Institute is committed to collaboration as a cornerstone of its approach to addressing global health challenges. Through partnerships with diverse institutions, experts, and communities, the institute fosters collective effort to develop innovative solutions, share knowledge, and amplify the impact of its initiatives. This commitment to collaboration ensures a holistic and inclusive approach to global health, drawing on a wide range of perspectives and expertise to drive positive change.
MEZCOPH and GHI Visiting Scholar opportunities offer researchers the ability to collaborate, exchange ideas, and contribute to joint initiatives and research. Scholars engage in research projects, workshops, and seminars, fostering a dynamic learning environment that encourages cross-disciplinary collaboration and the sharing of expertise to address pressing global health challenges.
Iheanyi Oby Nwaoha, OD
Practicum Title: Application of dissemination and implementation science to advance colorectal cancer screening and study participants knowledge of research findings. 
Host Faculty: Dr. Cynthia Thomson, PhD, RD
Dr. Iheanyo Oby Nwaoha completed his practicum experience at the University of Arizona Zuckerman College of Public Health in collaboration with the University of Limerick, working under the guidance of Dr. Cynthia Thomson on the application of dissemination and implementation science to advance colorectal cancer screening uptake at the Chiricahua Community Health Center (under the aegis of the Cancer Prevention and Control Research Network - CPCRN). During his experience, Dr. Nwaoha engaged community health workers (CHWs) and other team members required for the Fecal Immunochemical Test (FIT) Screening Program, reviewed focus group scripts, developed process maps, and compiled an annotated bibliography of current colorectal screening trends within Hispanic populations in the United States. Dr. Nwaoha was also engaged with the Women's Health Initiative (WHI) to evaluate the use of webinars as a tool for dissemination of research findings to study participants. Here they developed post-webinar evaluation survey questions to assess participant knowledge and created a manuscript proposal providing a synoptic account of the webinars.
Dr. Nwaoha, holds a Doctor of Optometry and Vision Science Degree (OD) from Imo State University, Nigeria, and received his MPH from the University of Limerick, Ireland. He has been actively engaged as a clinician for over a decade during which time he's worked in both the public and retail health sectors. He is equally experienced in the conduct of translational research and in the collection and analysis of quantitative and qualitative data.
"Overall, it was a highly enlightening experience serving as a microcosm of what transpires from the point inception to the execution of public health interventions."
---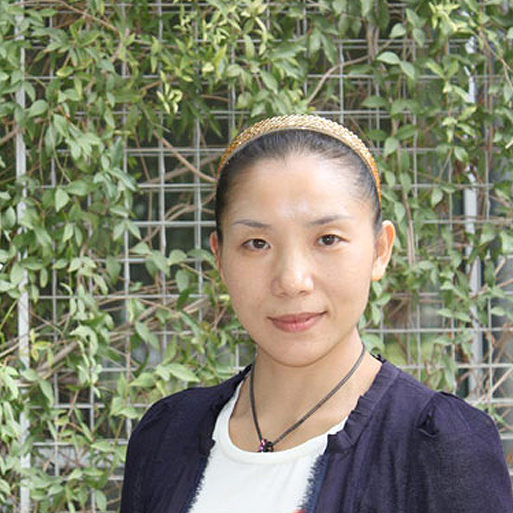 Ying Li, PhD
Ying Li, PhD, worked with faculty in the health promotion sciences division on scientific publications and strengthening of research collaborations with institutions in the United States and China
Dr. Li joined the Zuckerman College of Public Health from the Third Military Medical University, Chongqing China, where she is an Associate Professor of social medicine and health service management. Following her undergraduate studies in preventive medicine, Lily obtained a Master's degree in epidemiology and statistics from Chongqing Medical University School of Public Health in 2006 and PhD from the Third Military Medical University, China in 2011. She completed training on qualitative research at the Liverpool School of Tropical Medicine (LSTM), England in 2004 and continues to collaborate with researchers at LSTM and other institutions in the UK. Her research interests and publications are in evidence-based public health, health behavior, and social medicine. Lily was recently awarded a research grant funded by National Natural Science Foundation of China to investigate behaviors related to TB control and to develop TB behavioral appraisal indicators.
---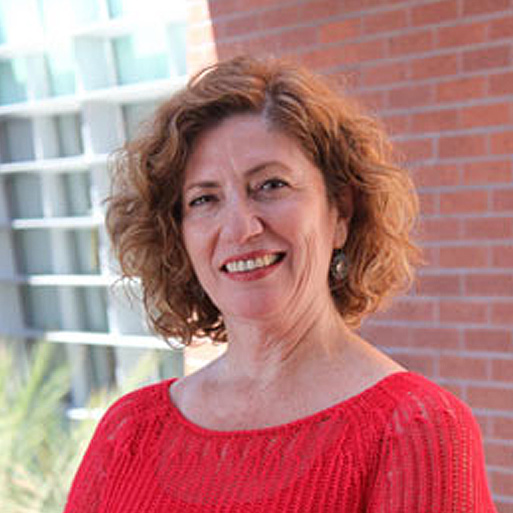 Maria Isabel Ortega Velez, PhD
Maria Isabel Ortega Velez, PhD, received her BS in chemistry and biology at The University of Sonora, her MS in human nutrition from Centro de Investigación en Alimentación y Desarrollo—Food and Development Research Center— (CIAD, A.C.) in Hermosillo México and her PhD in international nutrition at Cornell University. She is a professor and led the Division of Social Linkage at CIAD from 2002 to 2007. From 2007 to 2012 she served as Head of the Division of Nutritional Sciences. Her area of expertise is public nutrition. Her main research focus is food security and food systems and their relationship to chronic diseases and the impact of migration on health. Dr. Ortega has published 20 articles in national and international journals, nine book chapters, six technical papers, and one book.
---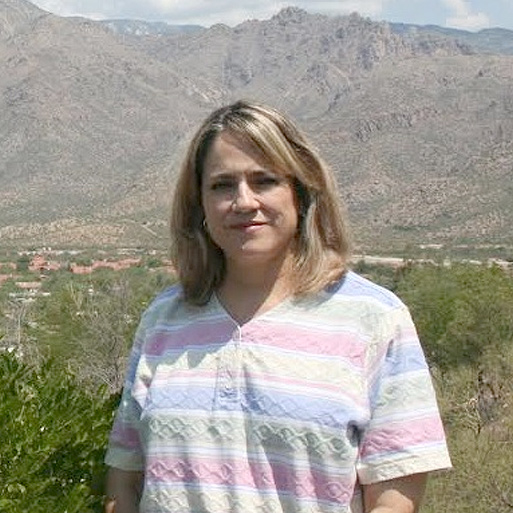 Graciela Caire Juvera, PhD, MPH
Graciela Caire Juvera, PhD, MPH, came to the University of Arizona from the Public Nutrition and Health Department of the Center for Research in Food and Development, located in Sonora, México, where she is a Scientific Researcher. During her time at the Mel and Enid Zuckerman College of Public Health, she collaborated with Cynthia Thomson, PhD, MS, RD, Professor of Public Health and Director of the Canyon Ranch Center for Prevention and Health Promotion. Graciela's research interest and publications are related to women's health, and more specifically to cancer and nutrition.
Graciela observed the LiVES (Lifestyle Intervention for ovarian cancer Extended Survival) trial, a telephone-based counseling intervention. Upon her return to her home institution, Graciela plans to develop and implement a similar project to support cancer survivors through nutritional counseling. She will also be involved in the DIME Study (di-indolylmethane study among breast cancer survivors prescribed Tamoxifen), and will work on scientific publications. Graciela also participated in class discussions, proposal development, and class presentations.
Following her undergraduate studies in food chemistry, Graciela earned her PhD from the Center for Research in Food and Development in 2002. In 2006 she obtained her MPH from the UA College of Public Health, while simultaneously completing her post-doctoral training. She is pleased to return to the College of Public Health as a visiting scholar, and aims to strengthen research collaborations between the College and her institution in México.
---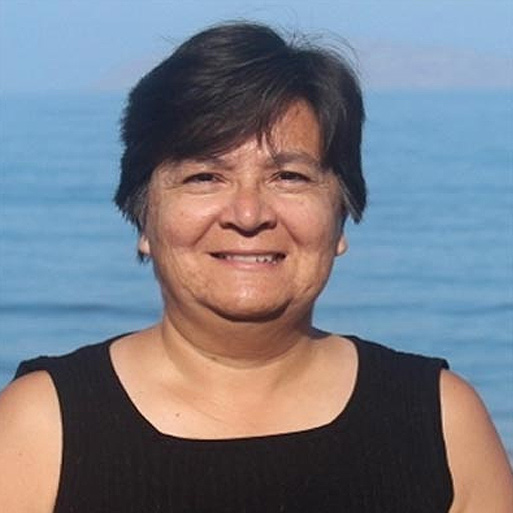 Alicia Harvey-Vera, PhD, MPH
Alicia Harvey-Vera, PhD, MPH, obtained her PhD degree from the Universidad Autónoma de Baja California (UABC), México, Summa Cum Laude. She was a pre- and post-doctoral fellow under the AIDS International Training and Research Program (AITRP), funded by the Fogarty International Center. Her doctoral research explored injection drug users' fear of violence at drug rehabilitation centers in Tijuana, Mexico. Prior to commencing her doctoral studies, Dr. Harvey-Vera worked as project director on a number of binational HIV/STI natural history and prevention studies with high-risk and marginalized populations (drug users, female sex workers, immigrants) in Tijuana and Ciudad Juárez along the US-Mexico border. Dr. Harvey-Vera has also volunteered with the Department of Addictions in Tijuana, Mexico, responsible for monitoring annual trends of drug use and associated factors for the State of Baja California, Mexico Dr. Harvey-Vera's career goals include becoming a worldwide leading researcher in HIV prevention and treatment access among high-risk populations in resource poor settings. Her global public health work will contribute to the knowledge base of historically underserved, underrepresented groups such as the incarcerated and drug users, and further prevention, treatment and intervention science for vulnerable populations. Her GloCal project characterized the HIV treatment cascade of male and female inmates in resource-poor settings, involving HIV prevention and treatment service access among people attending drug rehabilitation centers and the incarcerated.
---
Yasmin Abdel Latif Mahmoud Abdel Maguid Khalil, PhD, MPharm
Dr. Yasmin Abdel Latif Mahmoud Abdel Maguid Khalil came to the University of Arizona from the Medical Biochemistry Department Medical Research Division at the National Research Centre in Cairo Egypt. Dr. Khalil is a doctoral trained pharmacist having received her Master's and PhD from the Faculty of Pharmacy, Suez Canal University, in Ismailia, Egypt. She was mentored and trained in clinical trials research by Canyon Ranch Center for Prevention and Health Promotion (CRCPHP) faculty, and met with a diverse group of UA researchers including faculty at the UA Cancer Center; College of Nursing; College of Medicine and the College of Pharmacy. She looks forward to sharing her UA training knowledge in clinical trials and ethics with her colleagues in Egypt.