The University of Arizona currently ranks No.17 among large-size schools on the Peace Corps' list of top volunteer-producing colleges and universities with many returned Peace Corps volunteers choosing the Zuckerman College of Public Health to complete their graduate studies. The university offers the Peace Corps Prep Certificate Program to provide undergraduate students with the opportunity to integrate coursework with hands-on experience and professional development preparing students for international fieldwork and potential Peace Corps service. The University of Arizona's Coverdell Peace Corps Fellowship is available to Full-time MPH students who completed their full Peace Corps service. Students in the program receive financial assistance in the form of scholarships, stipends or assistantships and have opportunities to further the Peace Corps mission by providing assistance to some of the nation's most underserved communities.
Questions? Contact: 
Chris Elsner, Peace Corps Prep Coordinator: celsner@arizona.edu 
Rose Rojas, Coverdell Fellowship Program Coordinator: rrojas1@arizona.edu
Stefany Calderon, On Campus Peace Corps Recruiter: scalderon1@arizona.edu 
---
Upcoming Prep Program and Peace Corps Events 
---
Meet our Current Peace Corps Coverdell Fellows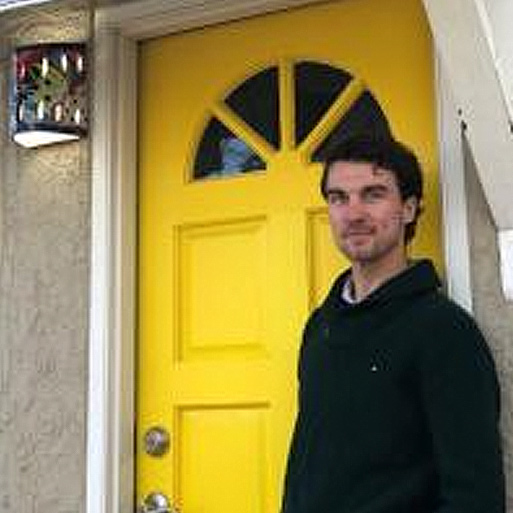 RALEIGH ADDINGTON
Graduate Program: Latin American Studies and One Health, LAS MA & MPH
My name is Raleigh Addington, and I am excited to be part of the Coverdell Fellows cohort as an MPH and MA LAS dual Masters student. I am originally from Colorado and have lived in many states and countries both with my family and through traveling, foreign exchange and most recently volunteering in Peace Corps Paraguay. Before starting here at the University of Arizona, I was a 3rd-grade teacher in Albuquerque, NM, and a foreign exchange program leader in Costa Rica, Fiji, Thailand, and Laos. I am passionate about learning from and with other cultures, exploring the outdoors, and spending time with friends and family. Aguije peê y pura vida. Thank you and "good vibes/pure life.
---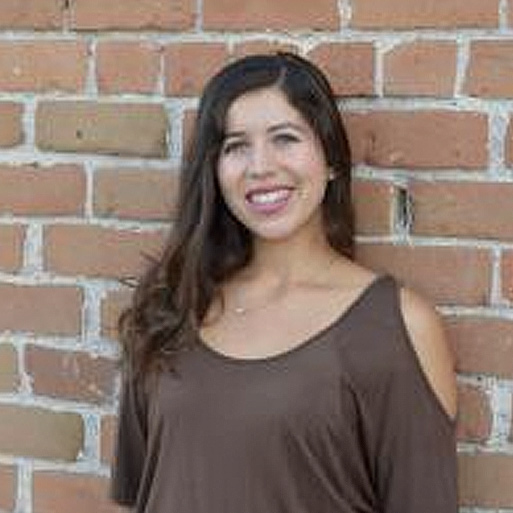 ALIZA BENITEZ
Graduate Program: Business Administration and Public Health, MBA & MPH
My name is Aliza Benitez, and I was born and raised in Phoenix, AZ. I completed my undergraduate degree at Northern Arizona University in Public Health with a minor in Spanish. I served in Guatemala with the Healthy Schools program from 2017-2019. I worked with elementary-aged students, parents, and teachers in various capacities. Currently, I am in a dual master's program pursuing degrees in business administration and public health (with a focus in global health). I have had a passion for public health and seeing the positive changes it can make in developing countries. I love to travel, read, hike, and bake.
---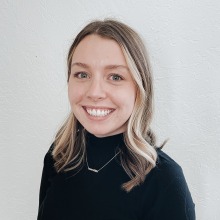 MEREDITH BREWER
Graduate Program: Global Health, MPH
Meredith Brewer served as a health volunteer with Peace Corps Guyana from 2018-2020. While there, she collaborated with teachers at the secondary school and midwives at the health center to increase youth-friendly health services and education in their community. Additionally, she organized a regional 3-day workshop for secondary teachers to expand their knowledge and skills to strengthen Guyana's national health education curriculum, Health & Family Life Education (HFLE). Meredith grew up in Illinois and received her Bachelor of Science from Bradley University with minors in International Studies and Health. As a Coverdell Fellow at the University of Arizona, she is pursuing a Master of Public Health with a concentration in Global Health. Her career interests include focusing on adolescents and sexual and reproductive health. 
---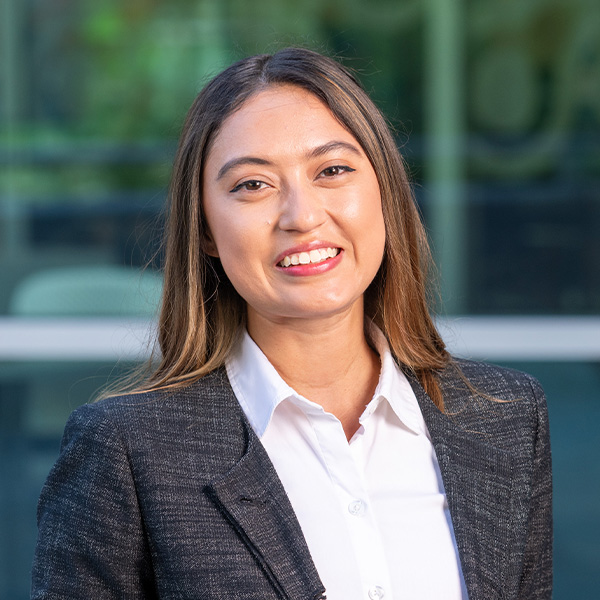 STEFANY CALDERON
Graduate Program: Public Health Policy and Management, MPH
My name is Stefany Calderon. I served as a Peace Corps volunteer in Botswana from 2018-2020 in the health sector, designing programs and projects for youth development. After being evacuated due to the pandemic, I moved to Dallas, Texas where I worked as a contact tracer and an Environmental Health Specialist for the Garland Health Department. In the Health Department I assisted with the first COVID-19 mass vaccination events, as well as, performed compliance inspections. I am excited to be a Coverdell Fellow in the Master of Public Health program with a concentration in Public Health Policy and Management.
---
RACHAEL HINKEL
Graduate Program: Epidemiology, MPH
Rachael Hinkel grew up on the island of Kaua'i in Hawai'i and attended Occidental College in Los Angeles where she earned her B.A. in Kinesiology. After volunteering for multiple public health initiatives that targeted underfunded schools in the LA area during her undergraduate chapter, she decided to join the Peace Corps upon graduation. She served in the Fouta Djallon region of Guinea from 2016-2019, working as a Maternal and Child Health Educator focusing on malaria prevention, sexual health, WASH, and business development projects in collaboration with local NGO, Ossez Innover. After the Peace Corps, while living in New York during the COVID-19 pandemic, she earned a Certificate of Graduate Study in Public Health and will be pursuing an MPH in Epidemiology while at the University of Arizona. Her research interests include the epidemiology of sexually transmitted infections, specifically how they impact the health of women and children. In her spare time she loves playing with her two rambunctious dogs, tending to her house plants, hiking, reading, and traveling.
---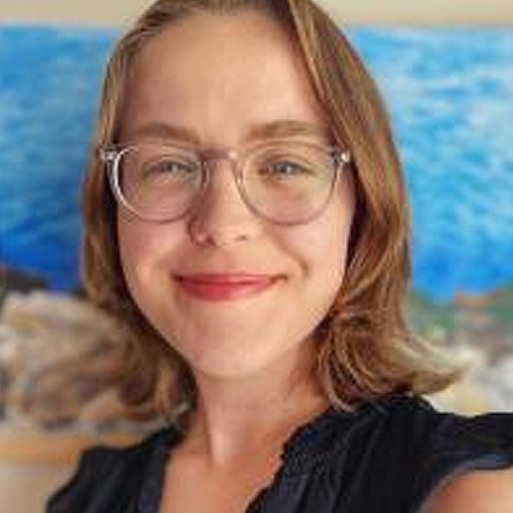 KYLIE JANSING
Graduate Program: Family and Child Health - Global Health, MPH
Kylie Jansing served as a Youth Development Peace Corps volunteer in the Kingdom of Eswatini (formerly known as Swaziland) from 2017 to 2019. She worked with various youth clubs including Grassroot Soccer, GLOW (Girls Leading Our World), and BRO (Boys Reaching Out) to create safe spaces to discuss safer sex, wellness, and self-esteem. Her Peace Corps service and post-service employment with Planned Parenthood inspired her to continue investing in advocacy and health outcomes for those who need it most. She is now pursuing her Master's in Public Health with a Global Health Concentration. She wishes to invest in a career that focuses on community health for women, children, and families – both domestically and abroad. In her spare time, she enjoys cooking, hiking, painting, and collecting vintage décor.
---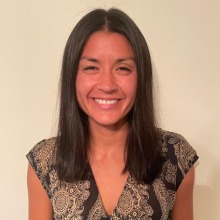 TAYLOR SIMMONS
Graduate Program: Environmental Health Sciences, MS
Taylor Simmons is originally from Nashville, TN. She received her Bachelors of Science in Biology from Maryville College in Tennessee, and following graduation, she served in Cameroon as a Health and Education volunteer from 2019 - 2020. With the help of her counterparts, she facilitated food demonstrations, taught high school English, started a community garden, and had dreams of implementing grants won in the community when the COVID-19 evacuation took place. She continued her national service as a CAC AmeriCorps member at the largest composting facility in the nation, Sevier Solid Waste Inc. After her term as a Compost, Education, and Outreach Coordinator, she stayed on full time as the Health and Safety Director of the facility. She is pursuing her Masters in Environmental Health Science at the University of Arizona to research water, soil, and air quality and to promote environmental and health literacy in underserved regions. Her hobbies include hiking, running, reading, and spending time with her family and fur babies.
---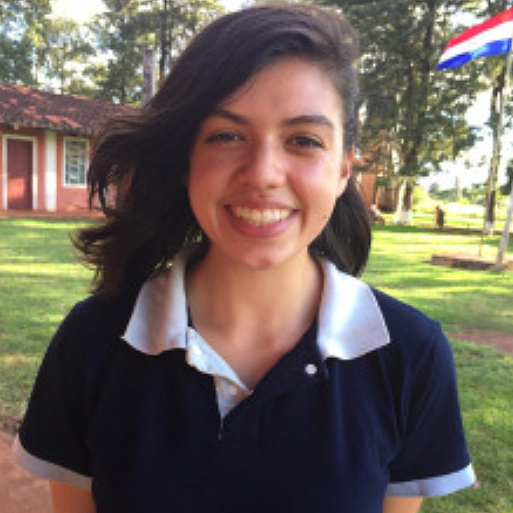 AIMEE SLAGLE
Graduate Program: Health Behavior Health Promotion, MPH
Aimee Slagle served as a Community Health Volunteer in rural Paraguay from March 2018 until the global PCV evacuation in March 2020. Aimee primarily worked in the local elementary schools and the high school facilitating health workshops. She co-facilitated a year-long sexual and reproductive health course for youth exploring a breadth of themes such as: HIV/AIDS, consent, mental health, family planning, and gender roles. She also worked with local leaders to form a health commission to help reach the community's health-access goals. Aimee is in the Master of Public Health program concentrating in Health Behavior Health Promotion at the University of Arizona. She hopes to continue exploring effective sexual and reproductive health and mental health programs for marginalized communities.
---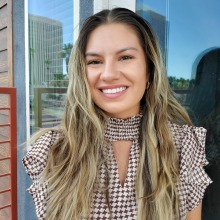 REBECCA SUSTAYTA
Graduate Program: Public Health Practice, MPH
My name is Becca and I'm originally from the LA area. Shortly after graduating from ASU, I joined the Peace Corps as a Health Volunteer in Botswana (2019-2020). I was dually placed in my village, working with the District Aids Coordinator and a local Non-Governmental Organization. Unfortunately, my service was cut short because of the global COVID-19 pandemic and I returned back to California 10 months into my service.
Back in California, I worked as a Group Home Administrator for a non-profit dedicated to improving the lives of children and adults with co-occurring autism, intellectual and mental health needs. In July 2021, I moved back to Phoenix and started working as a Victim Advocate with Mothers Against Drunk Driving (MADD). I am an MPH student on the Phoenix campus with a concentration in Public Health Practices. I look forward to the opportunities ahead and to continue exploring the beauty of Arizona!
---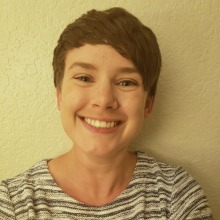 ALLISON SWAIN
Graduate Program: Maternal and Child Health, MPH
Allison Swain served as a Rural Community Health Volunteer with Peace Corps Benin from 2017-2020. In Benin, she worked mostly with women and children covering health topics such as malaria, sanitation and hygiene, and nutrition. Alongside her counterparts she completed the construction of a vaccination center and childhood health training for local mothers, as well as several gender equity projects. She has lived in several states but calls Texas home, and graduated with a Bachelor's in Biology and Evolutionary Anthropology from Duke University in 2017. After the Peace Corps she returned to Texas to work as a substitute teacher in her hometown before moving to Tucson to attend the University of Arizona. She is in her second year of the Masters of Public Health program with a concentration in Maternal and Child Health. She is currently working with the Graham County Health Department to expand a local community health worker program and improve resource access for county residents.  As a Coverdell Fellow she will be working with Big Brothers Big Sisters of Southern Arizona.
---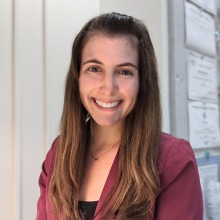 RACHEL WESENBERG
Graduate Program: Global Health, MPH
Rachel Wesenberg served as a Community Health Volunteer in Peru from 2018-2020. She lived in the rural town of Chicche-Auquicancha at 12,900 feet elevation and worked on projects relating to maternal and child health and adolescent sexual health. In collaboration with the health post, Rachel trained local mothers as Community Health Workers (CHW) and educated families on nutritious diets aimed at treating and preventing anemia. She also taught alongside teachers at the high school to train students on leadership, self-esteem, healthy relationships, and sexual health.
At the University of Arizona, Rachel is pursuing a Master's of Public Health degree with a focus on global populations. She earned a B.S. in Public Health with majors in International Studies and minors in Urban Poverty Studies and Spanish from Saint Louis University in Missouri. Rachel is from Oshkosh, Wisconsin and is hopeful that the diverse and unique landscape, culture, and racial and ethnic makeup of the region will enrich her understanding of public health practice and positive social change.
Peace Corps Coverdell Fellows 2022 MEZCOPH Graduates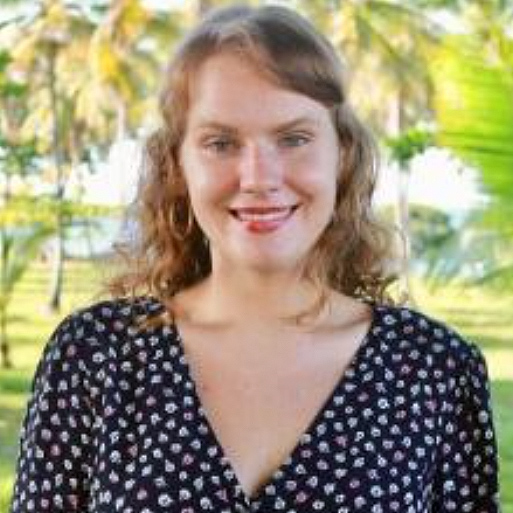 KATHERINE HERDER
Graduate Program: Biostatistics, MPH
Katie Herder served in the Peace Corps as a Youth in Development volunteer in the rural countryside of the Dominican Republic from 2017-2019. She primarily worked with teenagers and adult educators at the local high school to help students develop goal-setting and decision making skills as tools to help face the numerous limitations, social-threats, and economic challenges for youth in the Dominican Republic. She led youth groups promoting gender equity and life skills training for positive identity, healthy communication, conflict resolution, goal setting, and leadership behaviors and trained students in reproductive/sexual health and STI/HIV prevention. Katie earned her Bachelor's degree from the University of California, Santa Cruz with a major in Psychology and a minor in Biology. As a Coverdell Fellow at the University of Arizona, Katie completed a Master of Public Health degree with a concentration in Biostatistics. Katie was born and raised in Evanston, IL.
---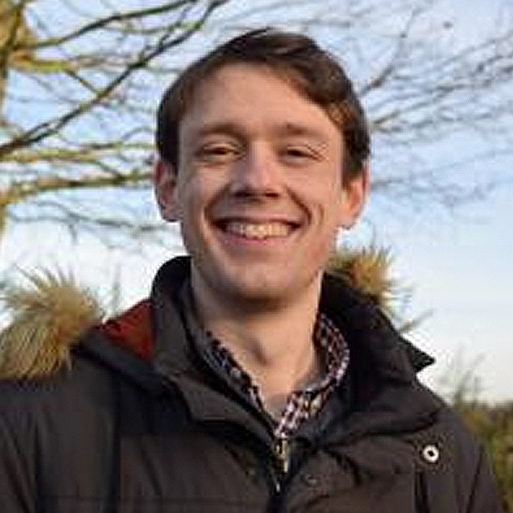 BAILEY HOLLINGSWORTH
Graduate Program: Health Behavior Health Promotion, MPH
Bailey served in the Republic of Moldova as a health education volunteer from 2018-2020. His primary project was to build Moldovan teachers' capacity to teach health education in K-12 schools. While conducting his primary project, Bailey also collaborated with local NGOs to improve social and gender equality within the community. Upon returning to the US, he continued his work as an emergency medical technician (EMT) to help with efforts against the COVID-19 pandemic.
When Bailey is not studying or working, he enjoys spending time with his family who are local Tucsonans and visiting his significant other in the EU who he met during his service in Moldova. He plans to pursue a career allowing him to lead a happy and healthy life after finishing his MPH.
---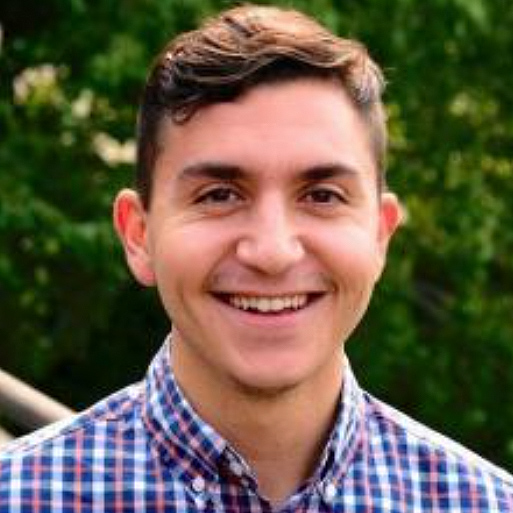 MICHAEL QUIRING
Graduate Program: One Health, MPH
Michael Quiring was born and raised in the central valley city of Fresno, CA. He received his B.S. in Biology and Minor in Philosophy from California State University, Chico. Michael served as a Peace Corps Volunteer in Tanzania's southern region of Mtwara. In his primary role as an Education volunteer, Michael taught secondary students the disciplines of biology and chemistry, while also facilitating conferences and outreach events aimed at increasing the use of hands-on science in the classroom. Outside of his primary project, Michael also was very involved in secondary projects within the sectors of health education, malaria awareness, gender empowerment, and sustainable agriculture. After returning to America, Michael spent time assisting with research of Chinook salmon with California Fish and Wildlife and, later on, implemented nutrition programming with child welfare agency, Holt International. Michael pursued a Master of Public Health degree to continue to make an impact in the nexus of global health, climate change, and international development. In his free time, Michael enjoys being outdoors either rock climbing, fly fishing, or hiking.
Peace Corps Coverdell Fellows 2021 MEZCOPH Graduates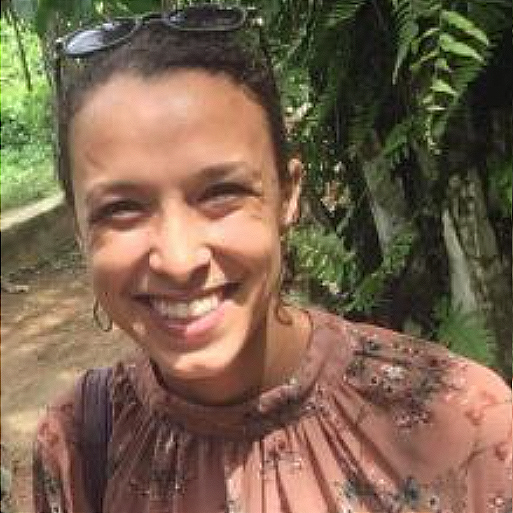 MAIYA BLOCK
Graduate Program: Health Behavior Health Promotion, MPH
Maiya Block grew up in Rio Rico, AZ, attending Nogales High School. She did her Bachelor of Arts in Biology at Hendrix College in Conway, AR with a minor in Philosophy. Since then, she has traveled throughout the USA, Europe and parts of Africa doing outdoor education and volunteering. Maiya served as a Peace Corps Volunteer in Cameroon from 2016-18 in the role of a science educator. During her first year as a teacher, the Anglophone Crisis started in her region with a teacher's strike. As a consequence, Maiya's secondary projects became her primary projects. She began to do leadership, literacy and health workshops in the community. This led to the Ndu Reproductive Health Campaign, conducted with 10 other facilitators from the community, training 100 peer educators and sensitizing the community at large about contraceptives and other means of family planning, and how to avoid STDs through radio programs. After moving to a new site upon the escalation of the crisis, Maiya continued the work in sexual and reproductive health in her next post, on the side of her Biology, Chemistry and Math classes. She also applied for a grant through Peace Corps and fundraised to produce a well and toilet for the school's girls, to improve their menstrual hygiene and attendance. After the two years in Peace Corps, Maiya stayed for another year in Cameroon to work as a Teaching Intern, teaching IB Chemistry and Integrated Science to 8th, 10th and 11th grade at the American School of Yaoundé. In this position, she was also tasked with advising half of the 7th grade class and co-organizing a 3-week program on cultural exchange for the entire school. She would like to one day work abroad in a non-profit organization, continuing to improve the efficacy of health behavior programs around the world.
---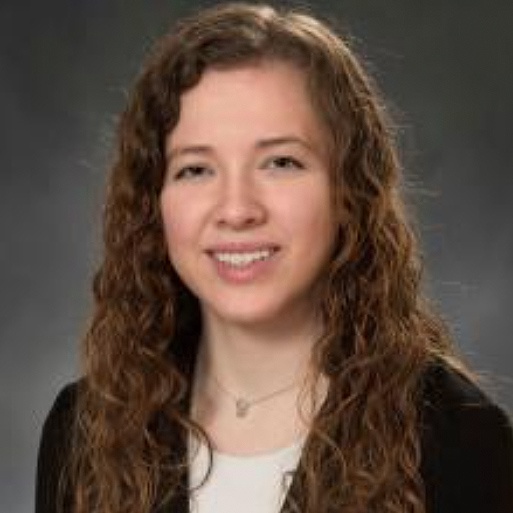 GABRIELA CORONEL
Graduate Program: Policy and Management, MPH, and Latin American Studies, MA
Gabriela Coronel served as a Health Promoter on the rural coast of Ecuador from 2017-2019. Throughout her service, her main projects focused on sexual and reproductive health among adolescents, HIV education and promotion among hacienda workers, and hospital quality improvement projects with the local professionals. She is from right outside Nashville, TN, but graduated from East Tennessee State University with a B.S. in Public Health, including a semester field experience at Vanderbilt University Medical Center. She pursued her passions for public health administration and working with underserved communities at the University of Arizona by getting a dual Master of Public Health in Health Policy and Management and a Master of Arts in Latin American Studies. Her research interests include Border Health and Health Disparities among Latinx Americans.
---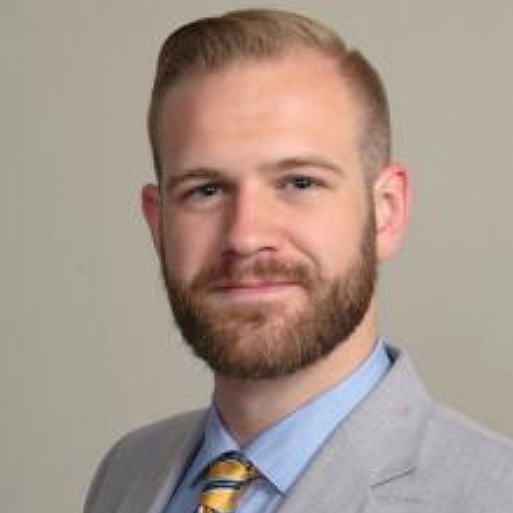 DEXTER GULICK
Graduate Program: Public Health Policy & Management, MPH
Dexter served in Peace Corps Madagascar as a Community Health Volunteer, where he primarily worked on nutrition education and neonatal vaccination drives. Upon returning to the U.S., he worked for an organic farm in rural Washington and was a SNAP Educator through the Washington State University Cooperative Extension Office. His research and policy interests include expanding healthcare and health insurance access to all Americans, and developing policy solutions to remove disparities between underserved minority and rural populations.
Originally from Richmond, Virginia, Dexter completed his B.S. in Molecular Biology at the University of Pittsburgh in 2012. After graduating, he lived abroad in Germany before returning to Pittsburgh for a laboratory research position. When he's not studying, he can generally be found drinking an unsafe amount of coffee or using his two dogs to befriend other canines at the dog park.
---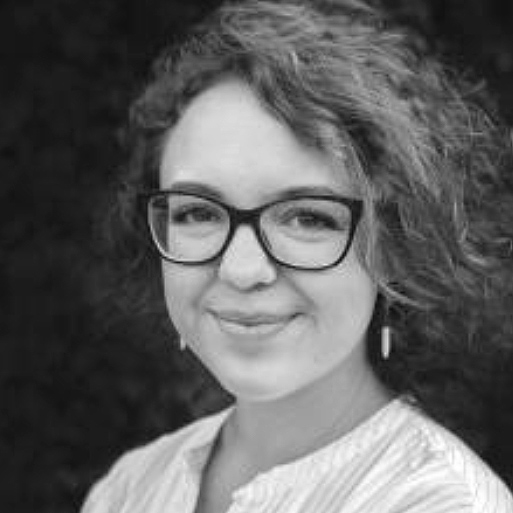 LAUREN JAEGER
Graduate Program: Health Behavior Health Promotion, MPH and Marketing, MBA
Lauren Jaeger pursued dual degrees in Public Health and Business Administration at the University of Arizona. From 2015-2017, Lauren served with the Peace Corps as an English Education volunteer in Moldova. Her secondary projects included serving as the director of Moldova Anti-Trafficking in Persons, where she developed and facilitated educational programs on human trafficking and gender based violence prevention. Lauren served as a student Ambassador at the Mel and Enid Zuckerman College of Public Health and as the Graduate Program Coordinator of the Peace Corps Coverdell Program.
---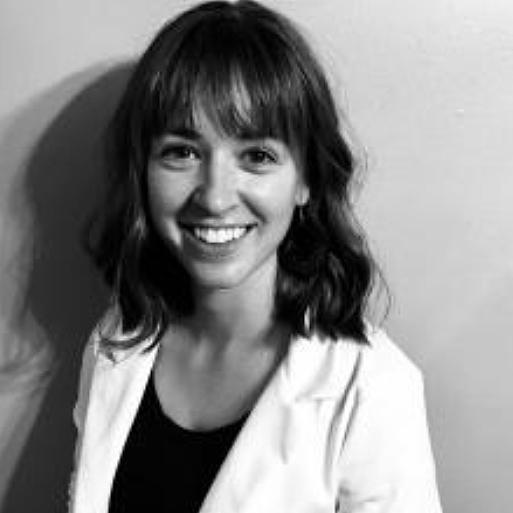 HANNAH MARTIN
Graduate Program: Health Behavior Health Promotion, MPH
Hannah Martin is originally from Omaha, NE where she attended the University of Nebraska-Lincoln receiving a BA in Psychology and French. She then served in Benin as an English Education Volunteer from 2016-2018. Besides teaching English, Hannah organized teacher trainings, created an English club, facilitated events focused on health and gender equality, and co-led youth development camps. At the University of Arizona, Hannah pursued a Master of Public Health and served as a Peace Corps Campus Recruiter.
---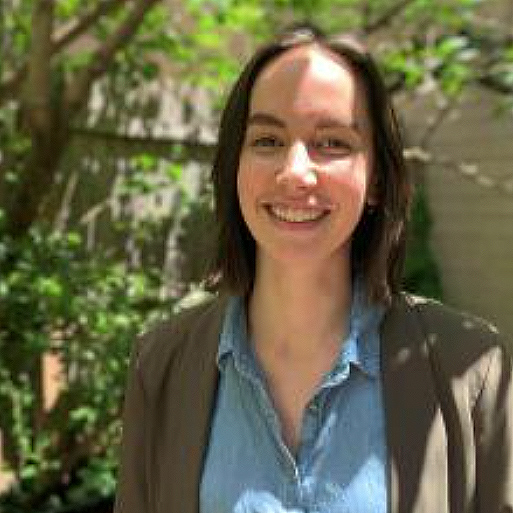 HANNAH SCOTT
Graduate Program: Policy and Management, MPH
Hannah Scott graduated in 2014 with a Bachelor's degree in Anthropology and minors in Spanish and Global & Regional Studies from the University of Vermont. As a part of her studies she spent a semester abroad in Buenos Aires, Argentina studying Spanish and public health. Upon graduation she moved to Patzicia, Guatemala to serve as a Peace Corps Maternal and Children's Health Volunteer. Her work focused on building capacity within health center personnel to strengthen health education programs both on the city and state level. Additionally she focused on spreading awareness about malnutrition through educational events and mural projects. After Peace Corps, Hannah moved to New York City to work for the West Side Campaign Against Hunger. For two years Hannah navigated the social services system and hunger network of NYC for hundreds of clients. She became involved in local politics by advocating for her clients on the city, state and federal level. This experience  led her to pursue a Master's in Public Health with a focus on Policy and Management. In her free time Hannah can be found running, listening to podcasts and having political debates with friends and strangers alike.
---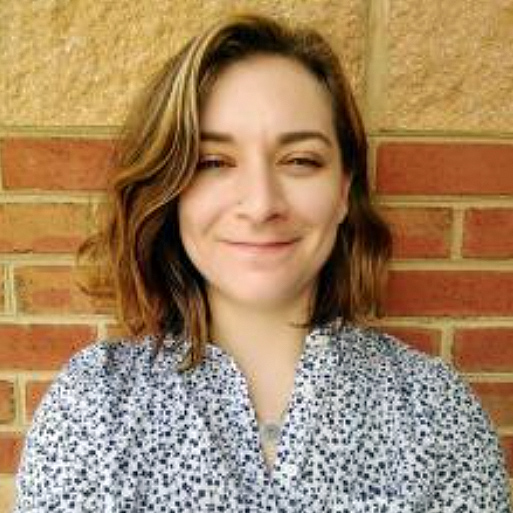 ALEXIS WAIT
Graduate Program: Family and Child Health – Global Health, MPH
Originally from Michigan, Alexis Wait earned her B.S. from the University of Michigan in Anthropology and Ecology in 2015. After obtaining her degree, Alexis spent two years working as a volunteer at various organizations as a research assistant and teacher. Alexis joined the U.S. Peace Corps to serve as a science teacher in Mattru Jong, Sierra Leone, from 2017 to 2018. In addition to her role as an educator, Alexis developed four female soccer teams at her school and the other schools in her town. Her passion for athletics, health, and female empowerment motivated her to fight for these young women so they could have the same opportunity as the boys to participate in sports. Alexis continued her passion to serve minority communities as she pursued a Master's in Public Health with a concentration in Family and Child Global Health. Outside of academia, Alexis enjoys rock climbing, cooking, and traveling.