Global Health Speaker Series Presents: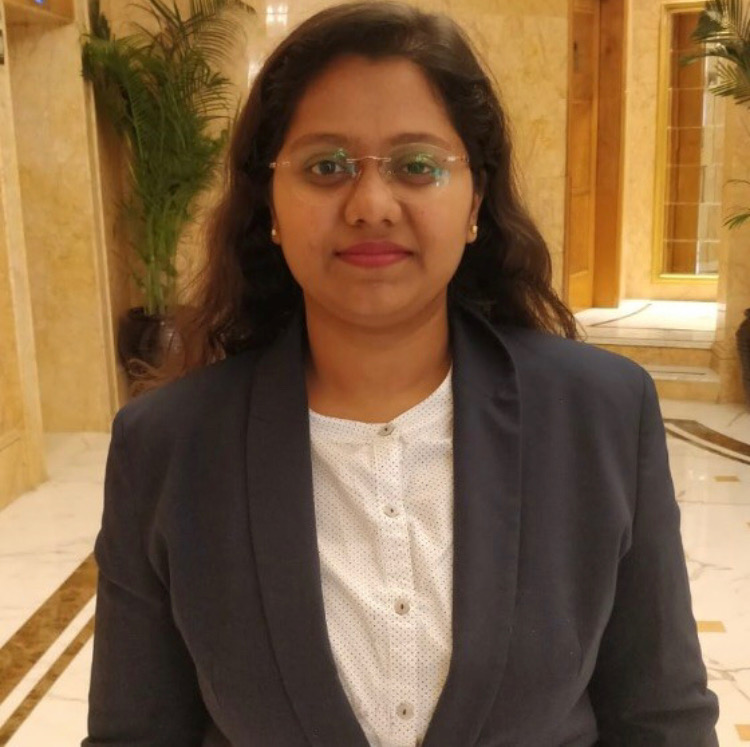 Priyanka Ravi, MDS
Graduate Research Associate
2nd Year PhD Student
2022 Global Health Institute Scholar
2022 GHI Scholars - Public Health Institute of India (PHRII) 
Priyanka Ravi, second-year PhD student in Health Behavior Health Promotion, will share her summer research experience building a research network and study findings, and how this summer research opportunity has helped her build her doctoral project.
Priyanka is a Public Health Dentist by training from Manipal Academy of Higher Education, Manipal, India. She has more than 5 years of work experience in public health programs in India, and has worked with the ICMR-National Institute of Cancer Prevention and Research (NICPR) as a Scientist, and as a Senior Resident in the Department of Public Health Dentistry, Centre for Dental Education and Research (CDER), All India Institute of Medical Sciences, New Delhi, for 3 years. She has worked closely in implementing the National Oral Health Program in India.
---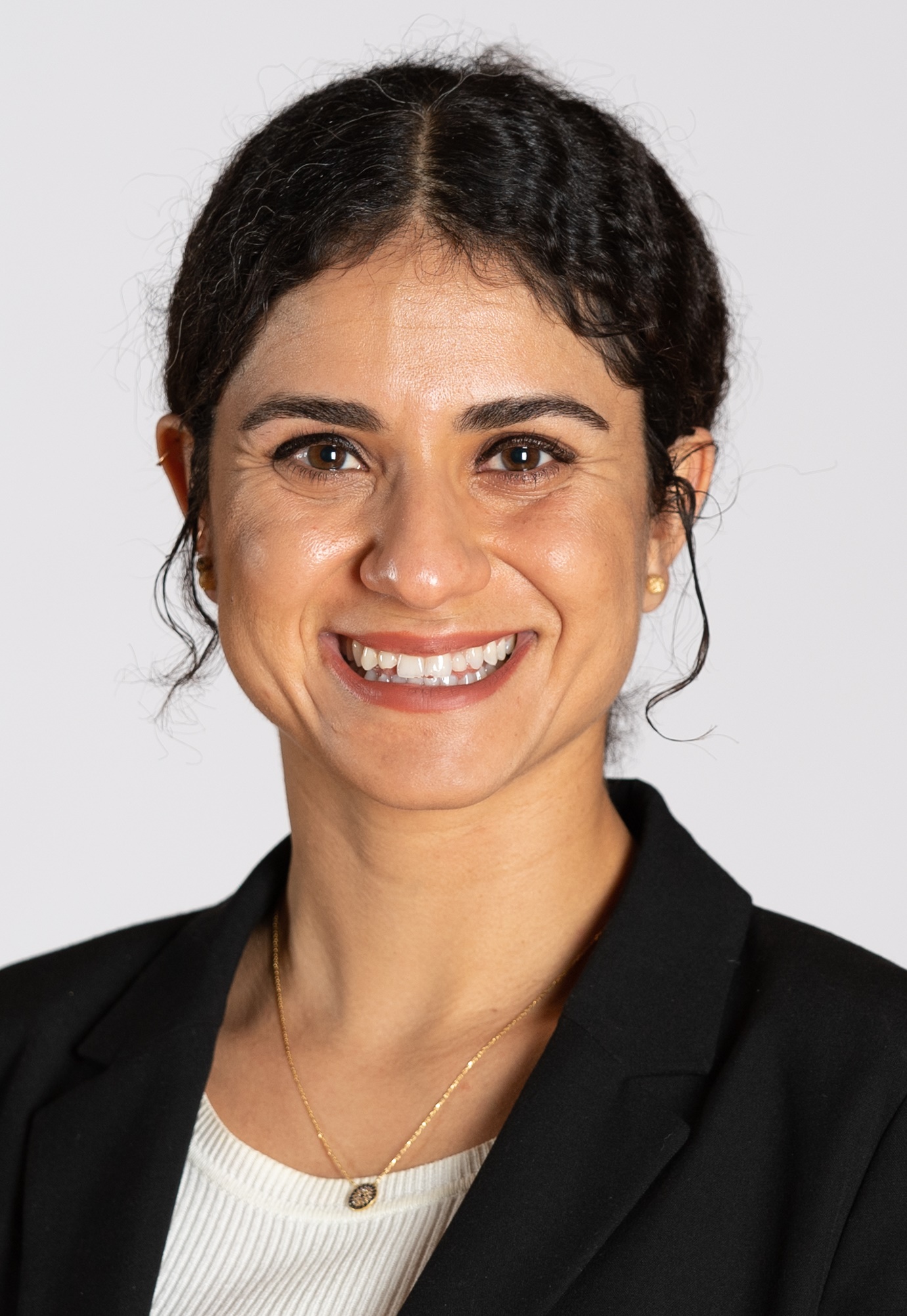 Tina Samsamshariat, MPH
4th Year MD Student
2021 - 2022 Global Health Equity Scholar
Community Based Participatory Action Research in the Peruvian Amazon
Join Tina as she shares her research experience as a NIH Fogarty Global Health Scholar based in Lima, Peru, and the global health pearls she acquired along the way. Tina will discuss the use of Community Based Participatory Action research to understand the effects of the COVID-19 pandemic on indigenous communities in the Peruvian Amazon.
Tina Samsamshariat is a 4th year MD student at the University of Arizona College of Medicine - Phoenix. She completed her MPH at the University of Southern California. She has more than five years of global health experience through her clinical training, public health training, and research training. She was a 2021 - 2022 Fogarty Global Health Scholar with the National Institutes of Health, where she was based in Lima, Peru. She collaborated with local non-governmental organizations, the Ministry of Health, and the Pan American Health Organization to build her Fellowship Project. She is interested in global health equity. 
---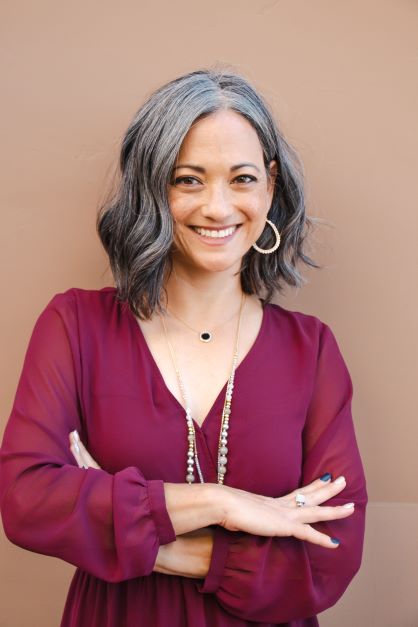 Lisa Labita Woodson, MPH
3rd Year PhD Candidate, Epidemiology/Global Health
2022 - 2023 Global Health Equity Scholars Fellow
The downstream effects of COVID-19 on adolescent girls within the Amazon Basin: How the pandemic has influenced educational attainment and adolescent reproductive health
Lisa will present preliminary findings of her research in the Amazon Basin as a Fulbright Fogarty Fellow and how this research has informed her next research which aims to develop and test the feasibility of an intervention using community health workers and adolescent peer networks within these communities. She will also provide insight into how she was able to get funding to carry out global health research as a PhD student.
Lisa Labita Woodson is a third-year PhD Epidemiology candidate with a focus on Global Health. She spent her last year as a Fulbright Fogarty Scholar carrying out research on the effects of COVID-19 on adolescent pregnancy and educational attainment in the Amazon Basin of Peru. In the coming year as a GHES Fellow, she will pivot her research to study the feasibility of implementing an adolescent sexual and reproductive health intervention in remote communities of the Peruvian Amazon where she proposes to use the already established network of Community Health Workers through the organization Mamás del Río and peer educators.
Lisa has a MPH from the University of Arizona and prior global health experience in Nepal as both a Peace Corps volunteer and Fulbright Scholar. She has also worked in Thailand with Planned Parenthood International, and in Senegal with Counterpart International and the University of Arizona. Within her home city of Tucson, she has worked as a teen advisor for Planned Parenthood, an infectious disease epidemiologist for the Pima County Health Department, an Infection Preventionist for a local hospital, and most recently as a food security research analyst for TANGO International. She is excited to have the opportunity to blend her passion for global health and epidemiology through her research. Her future aims include creating career pathways for minority women in global health and to continue advocating and promoting research that advances the rights of women, children, and other vulnerable populations, especially within LMICs, to equitable access to care.
---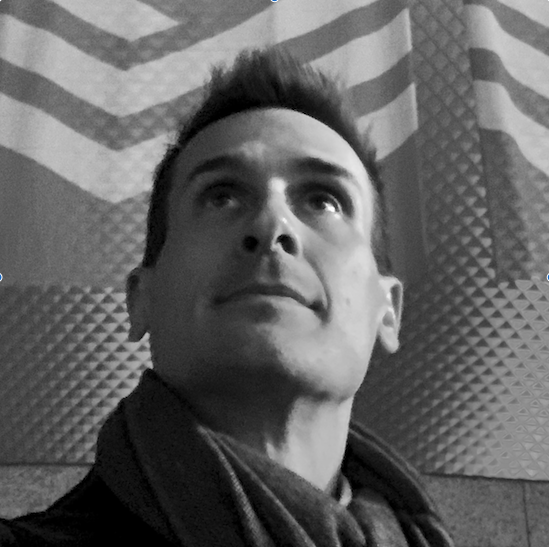 Randall Waechter, BBA, PhD
Associate Professor, School of Medicine
Assistant Dean, School of Graduate Studies
Associate Director of Research
St. George's University
Co-Founder and Co-Director, Saving Brains Grenada & The Caribbean Center for Child Neurodevelopment
Global Health Research Ethics: Lessons from within a LMIC
Understanding global health ethics requires insight into factors that influence inequalities in global health such as economic disparities, extreme poverty, limits on human rights, political oppression, and unequal distribution of research funding. I review some ethical issues related to global health, with a focus on global infectious disease research. Significant ethical concerns include inequities and disparities in national and institutional capacity to conduct global health research on infectious disease because these can influence the extent to which low resource countries benefit from the research. Research funding for global health or infectious disease often comes from the governments and institutions of developed countries and is allocated based on their institutional priorities, which may not align with those of the developing country. When they do align, developing countries may lack the necessary research, manufacturing, and logistical capacity to discover, produce, and distribute medicines and/or vaccines for infectious diseases within their countries. Research ethics guidelines evolve iteratively to help global health practitioners and researchers navigate concerns involving global health and infectious disease. There is an ongoing need for legal and regulatory frameworks, support for research capacity building – including ethics capacity, and systems to audit the impacts of capacity building programs. While partnerships are important to carrying out global health research, inequities between high and low resource countries drive ethical challenges in global health and infectious disease work. Recognizing and mitigating these inequities is a core challenge in global health research ethics supported by wider efforts toward decolonization.
Randall Waechter is Associate Professor in the School of Medicine (SOM), Assistant Dean in the School of Graduate Studies, and Associate Director of Research at St. George's University (SGU) in Grenada, West Indies. He teaches research ethics, develops and oversees graduate degree programs, and oversees all research activities at the University. He is a Cognitive Neuroscientist by training, and has been conducting Global Health Research on infectious diseases and child neurodevelopment from within LMICs for more than 10 years. He also implements and examines the effectiveness of social-emotional interventions in early childhood on mental health across the lifespan.
---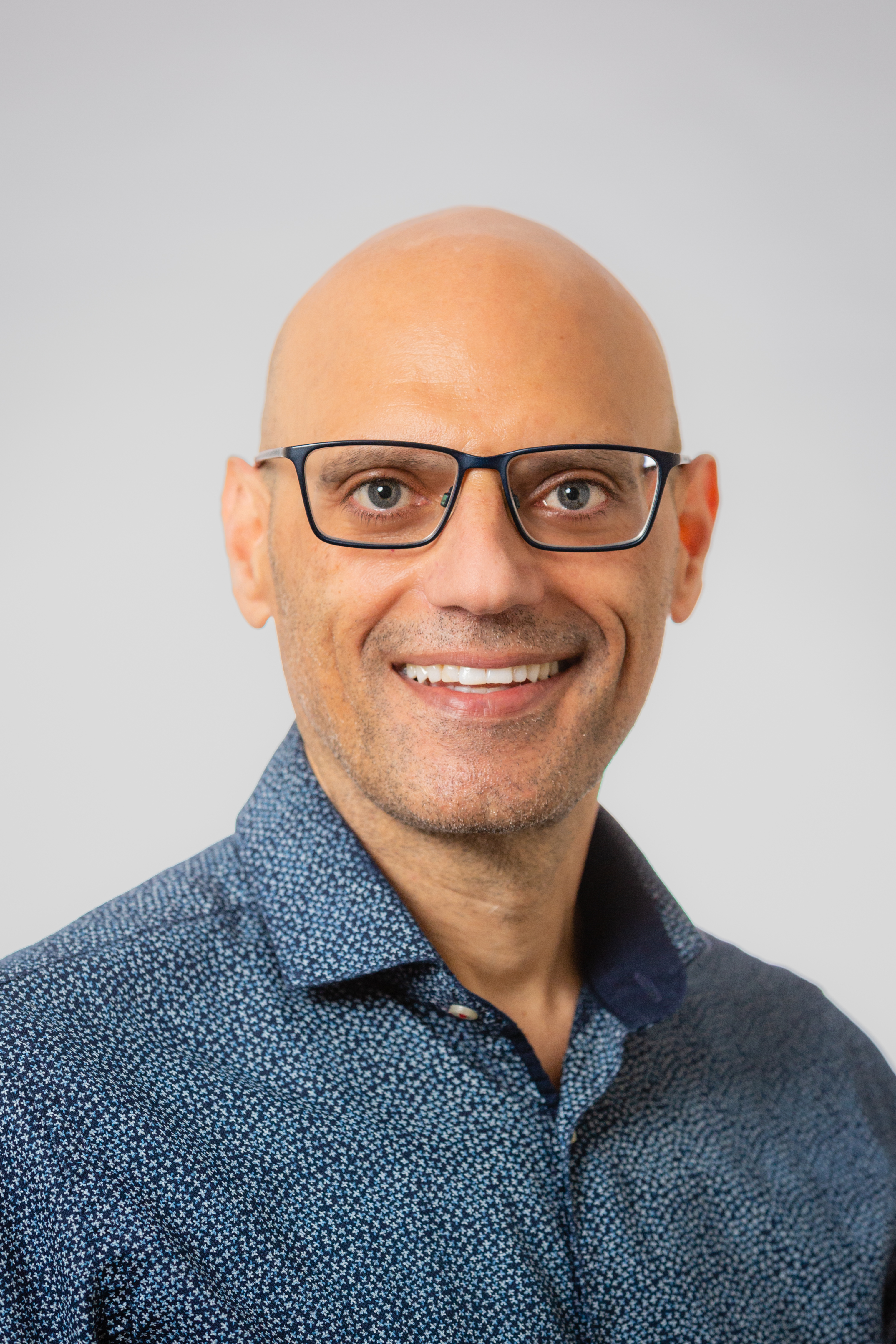 Jerome T. Galea, PhD, MSW
Assistant Professor, School of Social Work
University of South Florida
No health without mental health! Integrating depression care with HIV prevention and treatment services.
The need for mental health services globally is unprecedented, especially in the context of the COVID-19 pandemic. Yet most people in both high and low-resource settings in need of mental health services go without, creating a mental health "service gap." The field of Global Mental Health is dedicated to closing that gap. Today, Dr. Galea will speak about integrated HIV and mental health care in the context of increasing access to evidence-based mental health services for all.
Dr. Galea is an Assistant Professor of Social Work at the University of South Florida, Lecturer at Harvard Medical School, and a Global Mental Health implementation scientist. He has extensive experience in the implementation of low-intensity mental health interventions in Lima, Peru; Chiapas, Mexico; and Tampa, Florida.
---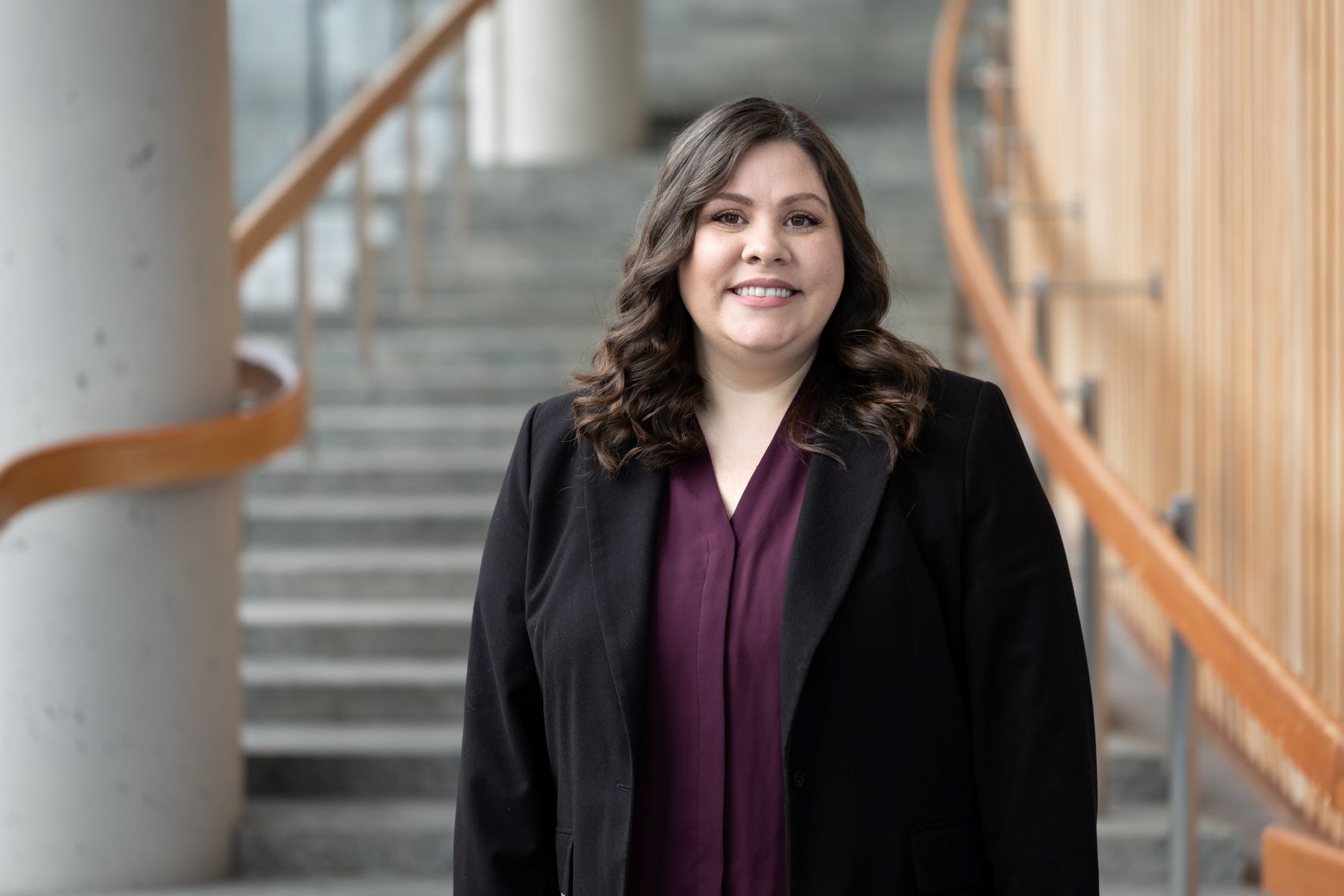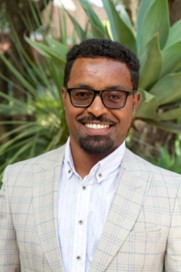 Assistant Professor
Department of Epidemiology & Population Health
Albert Einstein College of Medicine
Biniyam Tefera Deressa, MD
Assistant Professor
Adama Hospital Medical College
Cancer education, prevention, and care in Ethiopia: Bidirectional learning and global health partnership for collaborative action
Reflecting on years of partnership, Drs. Breanne Lott and Biniyam Tefera Deressa will share how they are collaboratively working to address one of the greatest global health challenges this century: cancer inequity. With complementary skillsets in public health and clinical care, they have teamed up to conduct research, improve cancer services and data collection systems, and design and implement new & innovative health interventions in Ethiopia since 2019. Foci of their projects span cervical, breast, esophageal, and other cancers, as well as broader issues and initiatives such as developing a cancer registry. This year, they were jointly awarded, together with Dr. Purnima Madhivanan, an American Association for Cancer Education grant for a breast cancer project that, to date, has trained more than 50 health professionals, launched a far-reaching mass media awareness campaign, screened more than 500 individuals for breast cancer, and elevated the voices of survivors for advocacy and engagement with local, regional, and national stakeholders and policymakers. Additionally, they are evaluating the impact of a first-of-its-kind psychosocial support group on the quality of life for breast cancer patients and survivors, for which Dr. Biniyam has been awarded a Global Health Equity Scholar Fellowship.
Drawing from these concrete examples, the pair will discuss practices they've fostered for a mutually beneficial global health relationship including their approach to peer mentorship, bidirectional learning, and capacity building. They will also share practical tips on how partners from high-income and low-income country contexts can leverage their strengths such as access to funding, patient populations, and diverse global networks.
Breanne Lott, Ph.D., M.P.H., is an Assistant Professor in the Department of Epidemiology & Population Health at Albert Einstein College of Medicine in the Bronx, New York. Prior to joining Einstein faculty, she was a Global Health Equity Scholar and Postdoctoral Research Associate at UA's Mel & Enid Zuckerman College of Public Health. She is also a two-time MEZCOPH alumnus, studying Health Behavior Health Promotion (Ph.D., 2021) at the Tucson Campus and Public Health Practice (M.P.H., 2017) at the Phoenix Biomedical Campus. Dr. Lott's experience in Ethiopia spans the past decade from her time as a Peace Corps Volunteer (2012-2014) to NIH-funded pre- and post-doctoral research and training fellowships as a Cancer Epidemiology Education in Special Populations Fellow (2019) and GHES (2021-2022). She enjoys using social behavioral research and implementation science lenses to ask scientific questions about how cancer is perceived cross-culturally, how cancer screening and prevention efforts are implemented, and how global public health practitioners can reduce cancer burden in underserved populations and under-resourced settings. Most recently, Dr. Lott and colleagues at the Montefiore Einstein Cancer Center have received American Cancer Society support for a cervical cancer screening initiative in the Bronx and she continues to expand her global health network, collaboratively developing projects to investigate HIV-associated malignancies in Rwanda and Cameroon.
Biniyam Tefera Deressa, M.D is an Assistant Professor of Clinical Oncology at Adama Hospital Medical College, in Ethiopia. Currently, he is a Global Health Equity Scholar (GHES) Fellow at Addis Ababa University and University of Arizona. He is an alumnus of the 2022 Mandela Washington Fellowship for Young African Leaders, a program of US State Department. He is also the recipient of the 2020 International Development and Education Award (IDEA) from the American Society of Clinical Oncology. He is currently serving as a Vice President of Ethiopian Society of Hematology and Oncology (ESHO). Dr Biniyam, has established a first of its kind breast cancer patients and survivors psychosocial support group, an innovative initiative that he is expanding at his institution and other cancer care centers in Ethiopia. Through the GHES fellowship he is studying the impact of peer psychosocial support on the patients' and survivors' quality of life, treatment adherence, and resilience. He has also a breast cancer awareness project in Ethiopia, focused on awareness building and educating the religious leaders and the greater community within his geographic area with a population of nearly 600,000 and training of health care professionals.
---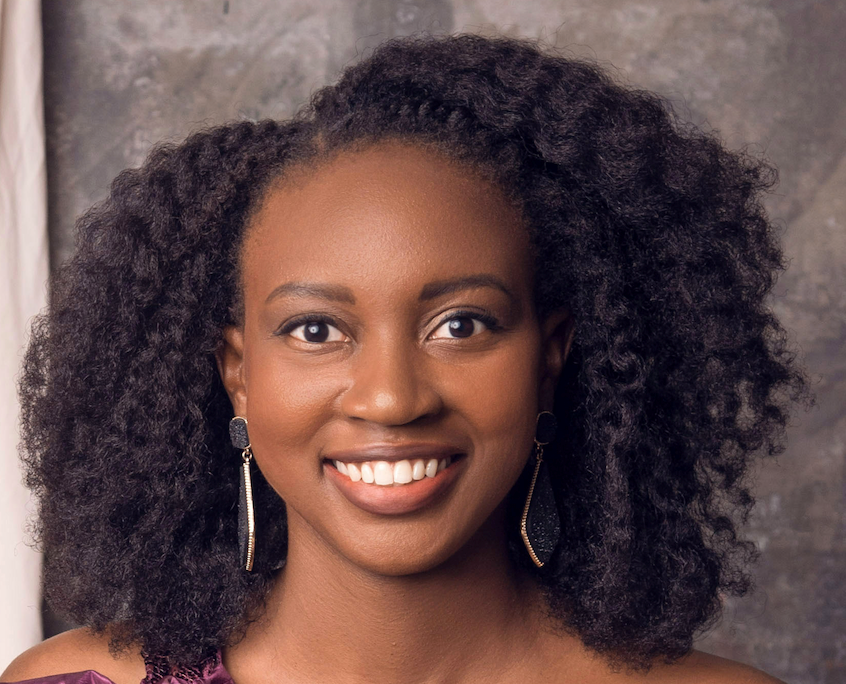 Magdiel Habila, PhD, MPH, MS
Associate Director for Outcomes Research, Oncology
Merck Center for Observational and Real-World Evidence
COVID-19, HIV, and Cervical Cancer: When infectious disease problems become chronic disease problems and you live in Nigeria
Accessing care for HIV and cervical cancer prevention are challenging enough on a normal day in north-central Nigeria. And that was before the COVID-19 and all of the challenges that the pandemic brought to healthcare settings and communities globally. This presentation explores some of the specific ways COVID-19 impacted routine care at the AIDS Prevention Initiative Nigeria (APIN) Clinic in Jos, Nigeria and discusses the potential long-term consequences of those impacts on HIV management and cervical cancer prevention in this setting.
Dr. Magdiel Habila is the Associate Director for Outcomes Research, Oncology in the Center for Observational and Real-World Evidence at Merck. Prior to the start of her career at Merck, Dr. Habila completed her Master of Public Health in Epidemiology (2019), MS in Health and Pharmaceutical Outcomes (2022), and PhD in Epidemiology (2022) at the University of Arizona. During her time as a doctoral candidate, Dr. Habila was an NIH-Fogarty Research Fellow with the Global Health Equity Scholars (GHES) program. She completed a mixed methods study examining barriers and facilitators to cervical cancer screening for women living with HIV in Jos, Nigeria under the mentorship of Professor Jonah Musa at Jos University Teaching Hospital and Dr. Madhivanan at the University of Arizona. Dr. Habila's interests are in cancer epidemiology, specifically breast and cervical cancers in women of African descent and in the ways in which pharmacoeconomics can be applied to addressing cancer-related health disparities.
---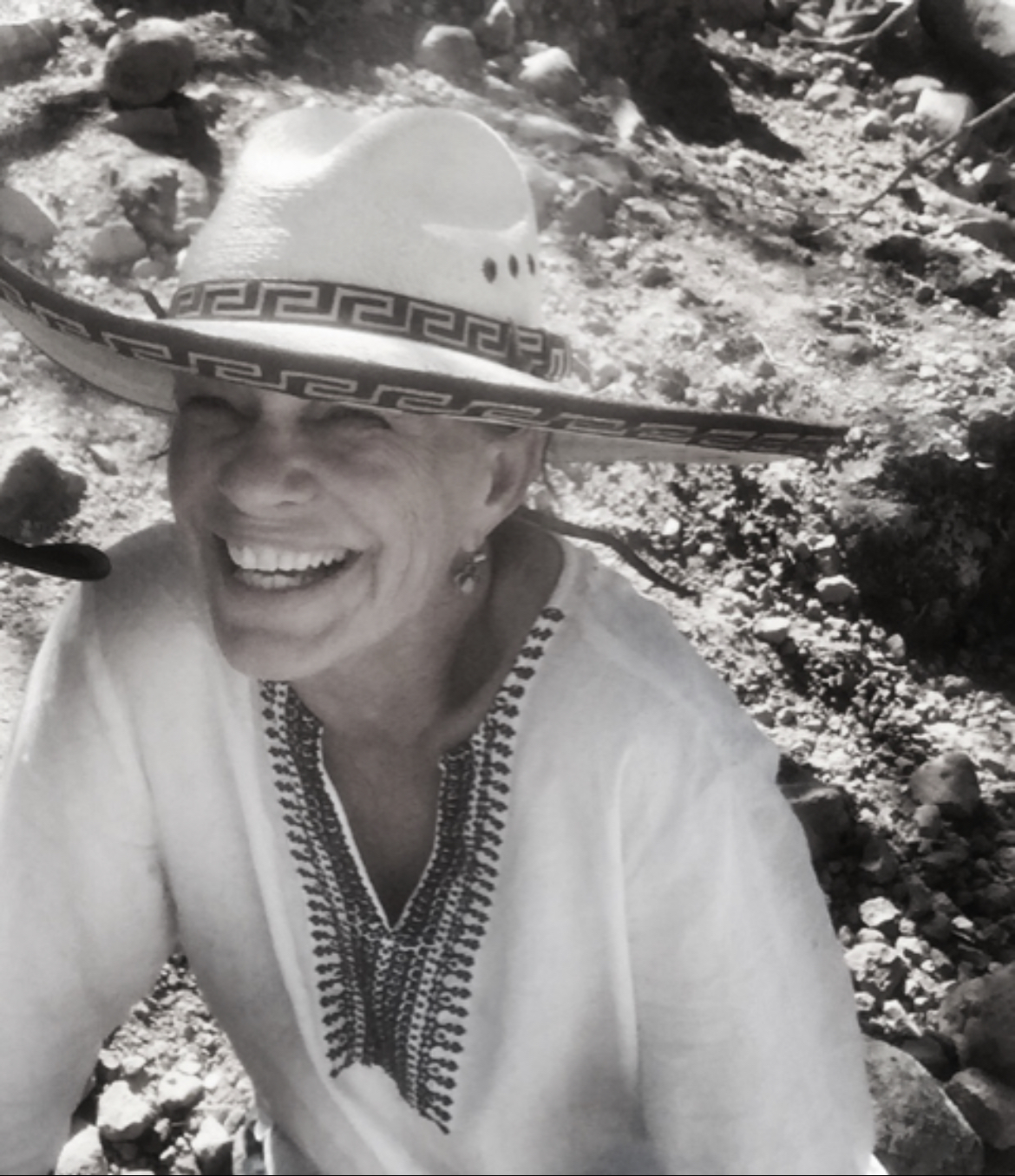 Elizabeth A. Pettit, MD
Physician and Executive Director
Clinica Integral Almas, Sierra Madre of Alamos, Mexico
Vulnerable cross border populations in the context of limited access to care & resources; ethics and epidemiology
Elizabeth A. Pettit M.D. is the Executive Medical Director of Clínica Integral Almas, in Álamos, Mexico, an NGO applying action locally with global impact for remote public health. Clinica Almas applies resources and training using intersectionality with arts, cultural integrity, technology and health to accompany agency, vitality and resilience centered on youth and families. Impacting development equity and well-being for communities in marginalized populations through a collaboration that engages policymakers and other stakeholders to identify major challenges of marginalized populations, ie. migrants, refugees, urban diaspora, remote and indigenous communities, generating new approaches that bring about meaningful change within the healthcare system, community environments, and moral ethical leadership dialogue. This work is a proving ground for assistive appropriate technologies, using art as a voice, telemedicine, sustainable food, water, and energy gathering global insights for sustainable systems. Before joining efforts in the field of Rural Health Education and Development, Dr. Pettit had previously maintained a career as a designer in the Arts, consulting in architecture, industrial construction, set design, fine art, appropriate technology and materials innovation, as well as, in the creation of educational spaces for the Entertainment Industry i.e. Disney Imagineering, Canyon Ranch Spa, Cine Cittá Italy. She is currently an MIT MEDIA LAB director's fellow 2019/2020 with a focus on Global Health Listening to the Unheard, the inclusion of Voices of Vulnerable communities as an advocate for equity in health. As a young woman, she resided in Central and South America with communities in jungle regions of the Chocó, Orinoco and Amazon for over a decade, working on literacy programs for FUNDAEC, the acronym in Spanish for "The Foundation for the Application and Teaching of the Sciences" initiated by Rockefeller foundation in rural Cauca, Colombia, and is presently an adjunct professor of the University of Arizona Mel and Enid Zuckerman School of Public Health for application of health quality and equality. Published in the arts and sciences, Dr. Pettit has served on non-profit boards, speaking engagements and been awarded for gallery exhibitions of her fine art, painting, photography, public art design and scientific illustration. In 2016, Dr. Pettit was honored with the Giraffe Hero award for taking risks, "sticking her neck out" for the healthcare of indigenous communities in the mountain regions of rural Mexico. She has served as an international leadership consultant and educator in the creative application of arts and science for remote rural preventive health.
---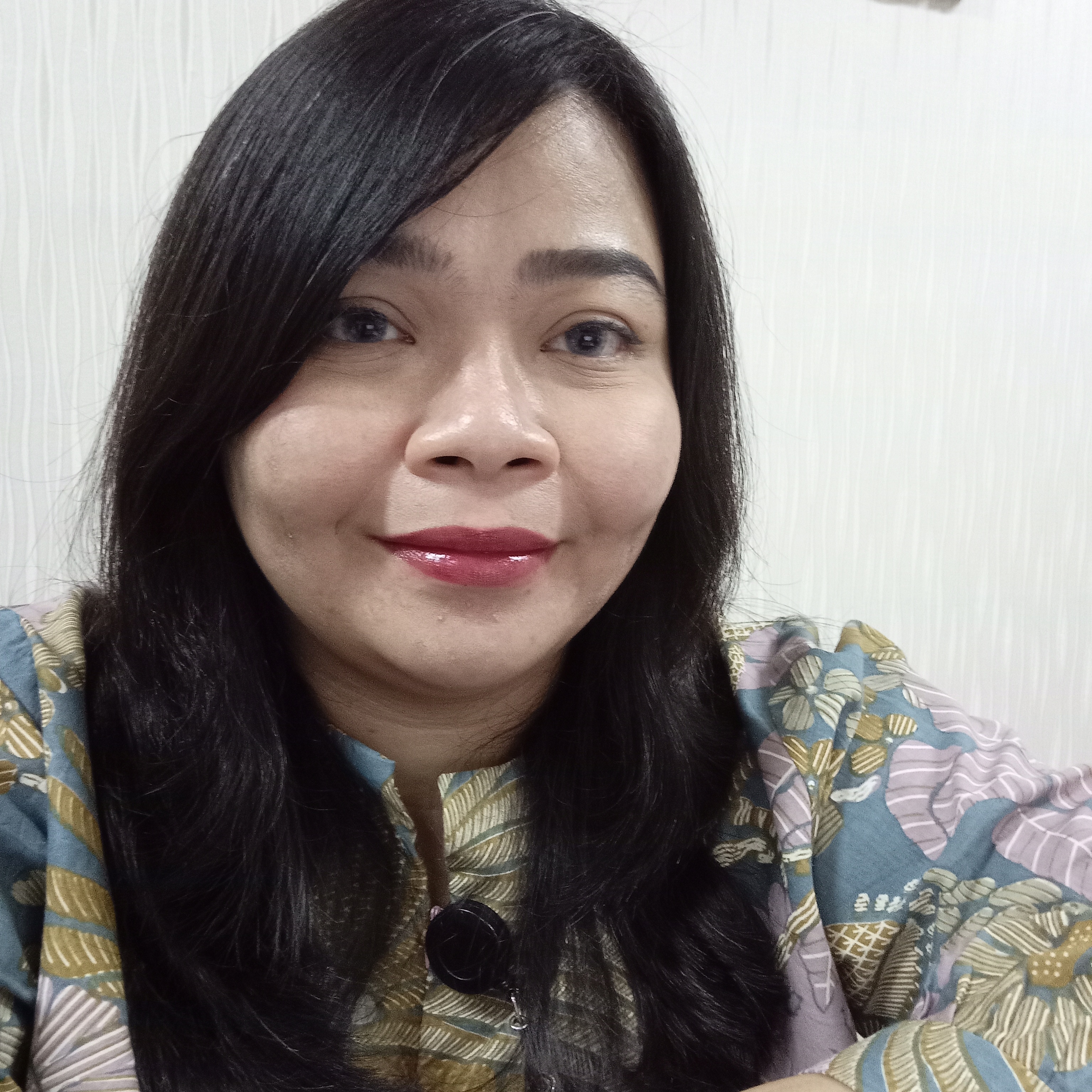 Komang Triyani Kartinawati, MD, MPH
Lecturer, Faculty of Medicine and Health Sciences
Warmadewa University
Community Based Participatory Action on Stunting Prevention: Optimization in the First 1000 Days of Life
Join Dr. Triyani as she discusses nutritional stunting in Indonesia. As a result of long-term insufficient nutrition during the first 1000 days of life, stunting can impair children's growth from conception until the age of two. Bali is one of the provinces in Indonesia that prioritizes stunting prevention as the prevalence of stunting conditions in Indonesia is higher than in other countries in Southeast Asia. Managing stunting requires cross-sectoral collaboration and covers various aspects, such as nutrition, infectious disease detection, health promotion, education, and economics. Optimizing health and nutrition during pregnancy prevents malnutrition and therefore stunting among children. A community-based participatory action research program was created to prevent stunting through community engagement. The Community-Oriented Medical Education (COME) program allows medical students to observe families throughout pregnancy and childbirth. Through COME, students continuously visit families to monitor their health status, nutritional status, family support, children's growth, developmental status, and immunizations during the first 1000 days of life.
Komang Triyani, MD, MPH, is a Public Health lecturer at the Faculty of Medicine and Health Sciences at Warmadewa University. She has an MPH from the University of Arizona Zuckerman College of Public Health. As a researcher, she is interested in global and child health, particularly stunting. Through her research on stunting, she implements community efforts to prevent stunting, especially in the low-income households noting it is imperative to optimize a child's first 1000 days of life. As a lecturer in the Faculty of Medicine, she hopes to transfer awareness and open-mindedness to her medical students that health problems relate to many non-health related aspects, including socio-economics, laws, culture, and environmental factors, and therefore, the approach to solving health problems should be based on multidisciplinary approaches.
---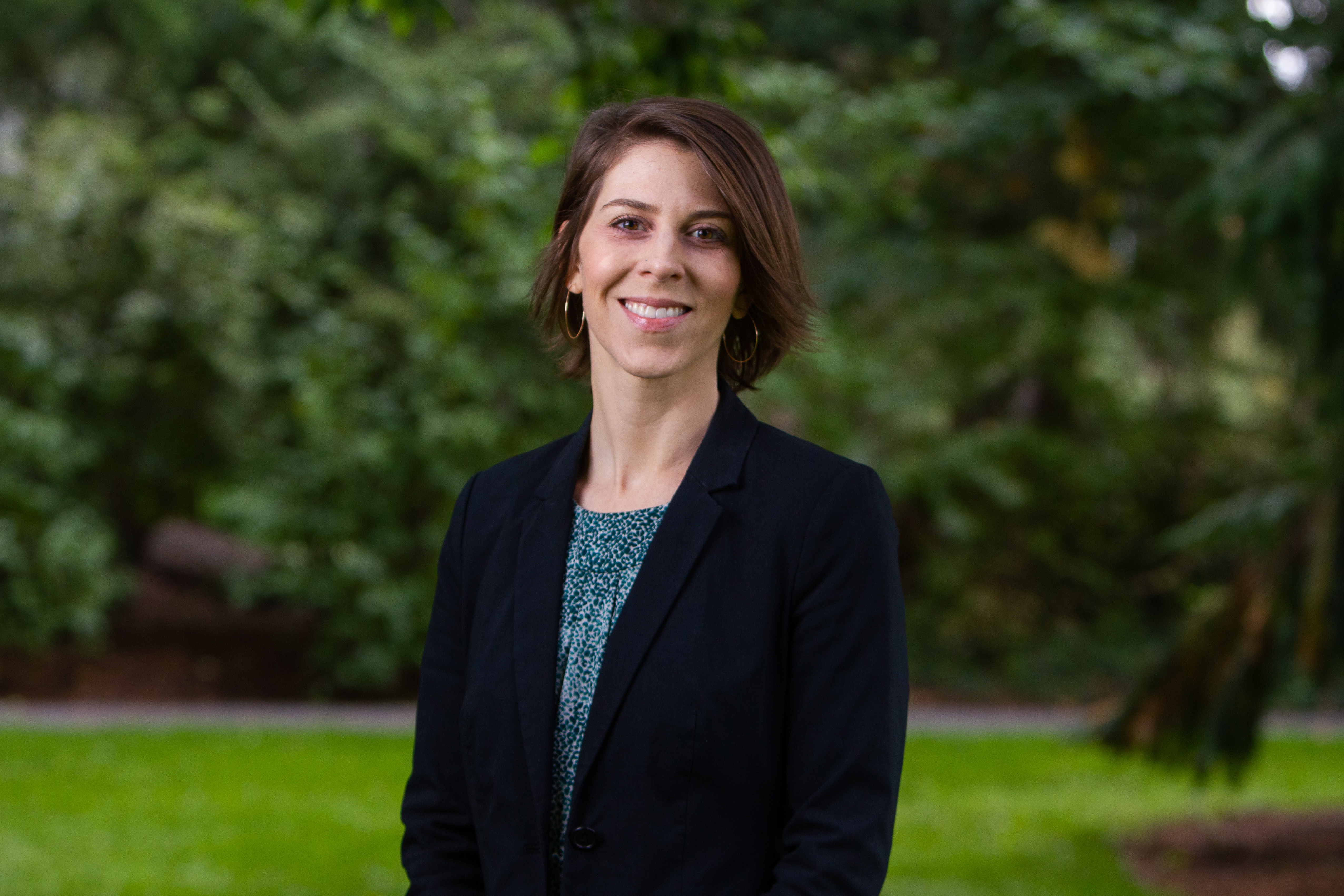 Lesley Jo Weaver, MPH, PhD 
Director, Global Health Program
Associate Professor, Department of Global Studies 
University of Oregon
Anthropological Perspectives on Global Mental Health in India
India is often characterized as having one of the world's largest "mental health gaps"—meaning there is a severe shortage of mental healthcare providers available to address common disorders such as depression and anxiety in the general population. In this talk, Weaver critically examines interventions that have been developed to address this need. Using original data from her qualitative research among women in New Delhi and Mysuru, Weaver explores the promises and pitfalls of a task-sharing paradigm based in biomedical psychiatry, and considers what alternative approaches might be available to address the mental health gap in India.
Lesley Jo Weaver is an associate professor of Global Studies and director of the Global Health program at the University of Oregon. Her research focuses, broadly, on the social production of health and illness. In India, Weaver's work explores how the day-to-day management of type 2 diabetes shapes North Indian women's abilities to participate in social roles considered appropriate for women of their age, class, and caste groups. She also studies how South Indian women explain and understand distress, and how and where they seek help for stress management. In Brazil, Weaver's work has examined how food insecurity influences physical and mental wellbeing. In addition to this fieldwork, Weaver co-hosts and co-produces the American Anthropological Association-sponsored podcast Speaking of Race, which explores the history and present-day reverberations of scientific racism around the world.