The GHES Consortium is comprised of 4 US partner institutions that include the University of California at Berkeley, Stanford University, Yale University, and the University of Arizona. More than 100 GHES trained faculty members (mentors) of these institutions currently conduct research at one of 43 sites across 24 countries, representing Africa, Latin America, the Caribbean, South and Southeast Asia, Middle East, Eastern Europe, and Oceania.
Mission
The Global Health Equity Scholars (GHES) program is designed to create a new community of researchers, educators, and professionals prepared to address new and emerging global health challenges. We build on the last 6 years of this training program to create a cadre of new researchers who can dedicate their research career to address the health problems that arise out of inequity of human conditions prevalent in informal human settlements that the United Nations has defined as slums. Rather than addressing one disease at a time, we propose to provide a comprehensive, multidisciplinary and integrated approach to deal with slum health issues, developed over many years by various participating faculty members of this program.
THE 2022 - 2023 APPLICATION CYCLE IS OPEN AUGUST 25, 2021 - NOVEMBER 15, 2021. 
For more information and to apply, contact Griselda Ruiz-Braun (grm1@arizona.edu) or Purnima Madhivanan (pmadhivanan@arizona.edu).
University of Arizona 2021-2022 Program Fellows
---
Postdoctoral Fellows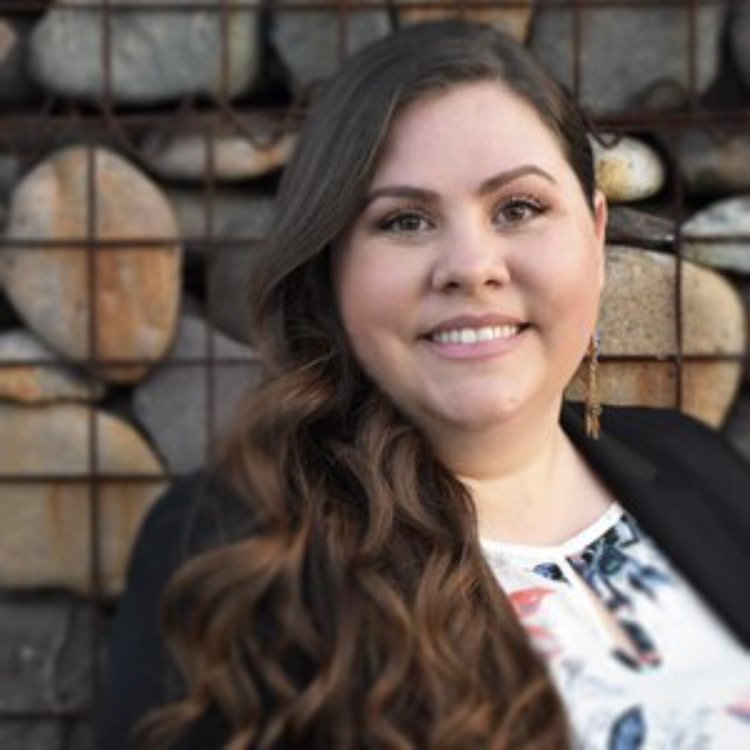 Breanne Lott, MPH, PhD
Fellowship Site: Addis Ababa University, Ethiopia
Research: Cervical Cancer Screening
Breanne Lott, PhD, MPH, will spend her Global Health Equity Scholars fellowship year in Ethiopia with Addis Ababa University, under the co-mentorship of Dr Dawit Worku Kassa, MD in Ethiopia and Dr Purnima Madhivanan.
In Ethiopia, Dr. Lott will study community-based cervical cancer screening approaches such as home-based HPV self-sampling. After evaluating the screening preferences of women living with and without HIV, she will pilot an intervention to increase screening uptake. Breanne is excited about the opportunity to reduce the global impact of cervical cancer through improved screening programs.
Dr. Lott graduated from the Zuckerman College of Public Health at the University of Arizona with her PhD in Health Behavior Health Promotion in May, 2021. She started her educational journey at Arizona State University with a Bachelor of Arts in Global Health, then received her Masters of Public Health from the Zuckerman College of Public Health – Phoenix Campus. Breanne completed her dissertation on cervical cancer screening and prevention in Ethiopia, which began her passion for global health scholarship and served as a foundation for her GHES application.
"I really look forward to connecting with other global health researchers,"" says Lott, "We have already had the opportunity to network with other fellows from around the world. I hope to acquire new skills through this fellowship and learn more about the variety of career paths."" Dr. Lott has a passion for improving lives by using public health practices, as she says, "I am excited about women's health and hope to contribute to this field by reducing global cancer burden through improved cervical cancer screening programs."
---
Predoctoral Student Scholars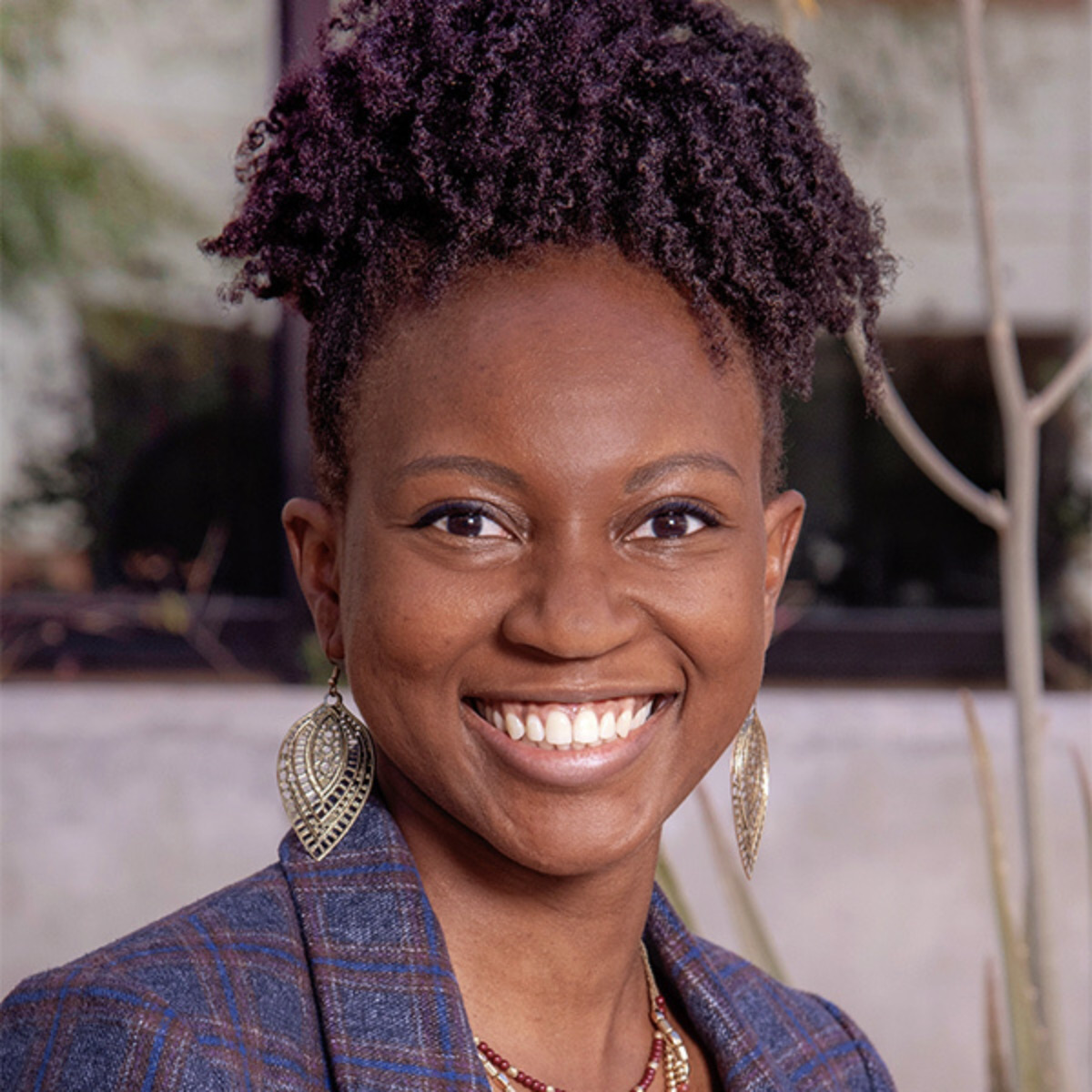 Magdiel Habila, MPH (PhD Candidate)
Fellowship Site: University of Jos, Nigeria
Research: Cervical Cancer Prevention
Magdiel Habila, MPH, PhD Candidate, will spend her Global Health Equity Scholars fellowship year at Jos University in Nigeria studying the barriers and implementation issues to cervical cancer screening uptake in Jos and the surrounding communities from patient and provider perspectives. She will work under the co-mentorship of Dr. Jonah Musa, MBBS, PhD in Nigeria, and Dr. Purnima Madhivanan.
Through her research project, Magdiel aims to identify barriers that patients face while seeking cervical cancer screenings as well as factors that facilitate their access to screenings. She will also consider how the COVID-19 pandemic has impacted their health seeking behaviors and use of services.
A doctoral candidate in Epidemiology at MEZCOPH, Habila is also currently working towards a Master of Science in Health and Pharmaceutical Outcomes in the College of Pharmacy. She earned her BS in Psychology from Pacific Lutheran University and completed her MPH from MEZCOPH in 2019. She is a graduate research associate with Dr. Beth Jacobs as part of the CoVHORT Genome Wide Association Study.
"This fellowship is an opportunity for me to learn from and work with researchers in my home country, to identify and address the barriers to health equity that Nigerian women face,"" says Habila, "All with the goal of making sustainable changes that will lead to improved health. This is an incredible opportunity to grow as a researcher and to give back to my community."
Her goal is to become a cancer epidemiologist who focuses on understanding and addressing barriers to health equity in cancer diagnosis and treatment among women living in Sub-Saharan Africa. "I decided to focus my research on cervical cancer because it is inexcusable to me that women in Nigeria and around the world die of a disease that is completely preventable simply because they lack access to preventative healthcare services," says Magdiel, "And I want to thank my mentors, Dr. Jacobs, Dr. Madhivanan, and Dr. Musa whose guidance and insight has been instrumental in designing my research project."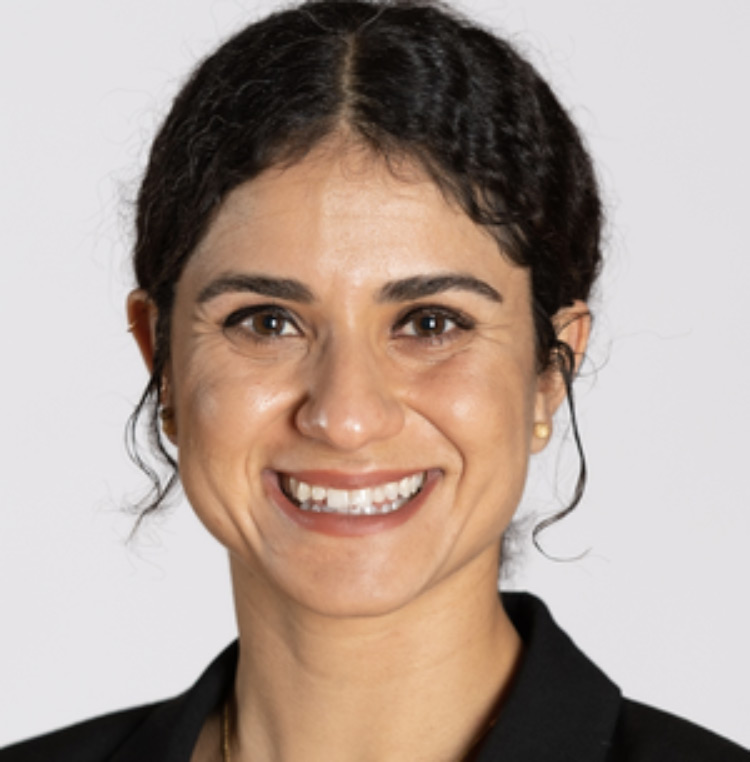 Tina Samsamshariat, MPH (MD Student)
Fellowship Site: Universidad Peruana Cayetano Heredia
Research: Maternal Child Health and COVID-19
Tina Samsamshariat, MPH, will spend her GHES fellowship year in Lima, Peru at Universidad Peruana Cayetano Heredia (UPCH) under the co-mentorship of Magaly Blas, MD, MPH, PhD and Dr. Purnima Madhivanan.
Through her research, Samsamshariat aims to understand the resilience and adaptation strategies of community health workers delivering maternal and neonatal care during the COVID-19 pandemic in Loreto, Peru. She will look at how the pandemic has affected external factors, such as limited resources, and transportation, as well as the impact on mental health.
During this research project she will utilize a community based participatory research strategy called Photovoice, a visual research methodology with the intention to foster social change by providing cameras to community health workers to photo document their personal experiences. Photovoice projects seek to empower participants and communities. "My project allows me to bring together public health, art/photography, policy, and health equity, which are all topics I am passionate about," she says.
Now in her fourth year at the University of Arizona College of Medicine – Phoenix, Tina brings a passion for emergency medicine, disaster relief, women's health and policy to her fellowship. She earned her BS from University of California Los Angeles (UCLA) and MPH from the University of Southern California (USC). Her current focus is to develop complex healthcare systems at multilateral and community levels to better address changes in our built, sociopolitical, and natural environments. Looking forward to her career in global health, Tina envisions herself in a leadership role with a non-governmental organization (NGO) like Doctors without Borders or Partners in Health, or even starting her own organization that tackles modern issues in public health.
"I'm looking forward to making partnerships with community leaders and better understanding how COVID-19 is affecting populations around the world, says Samsamshariat, "many of our health victories over the past century have been public health victories, like washing our hands and vaccines. We have a tendency to look to technology as solving our problems, but simple public health solutions can have incredible impact on the health of populations. She believes that understanding how health equity, access to healthcare, and other socioeconomic factors impact people's health will make her a better doctor.
---
LMIC Postdoctoral Fellows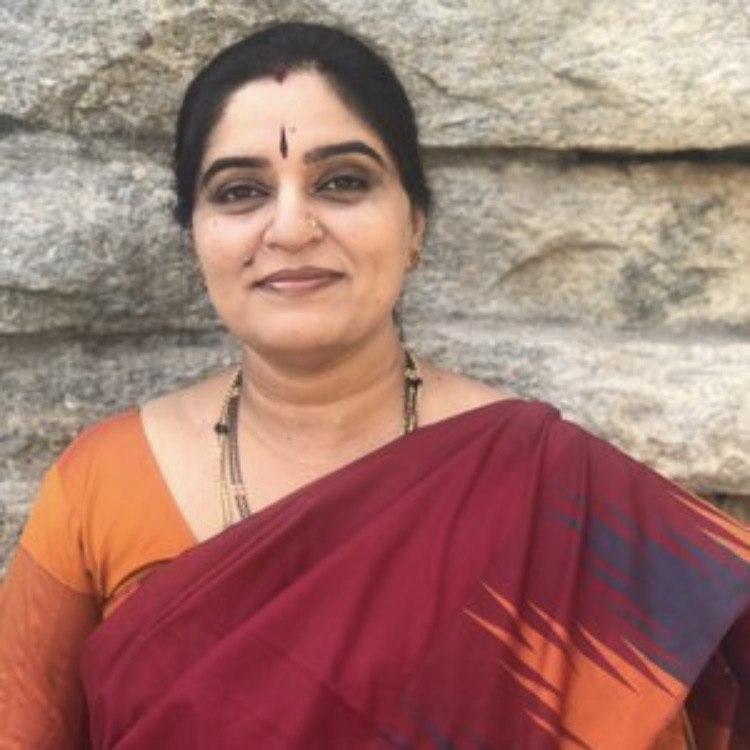 Arathi Rao, MBBS, MPH, PhD
Fellowship Site: Manipal Academy of High Education, India
Research: HIV and Cardiovascular Risk
Arathi Rao, MD, PhD, MPH, will spend her fellowship year in Udupi, India to research the lived experience of women who face the double burden of COVID-19 and cardiac disease using a mixed-method approach. She will be co-mentored by Judith Noronha, PhD, MSc, MPhil in India and Dr. Purnima Madhivanan.
For her fellowship, Dr. Rao will conduct her research in the local setting of Udupi, a coastal town in India, to better understand the health challenges faced by women during the COVID pandemic. The GHES experience has already connected her with a network of other global public health researchers, and Arathi hopes this fellowship experience will prepare her to become an independent researcher who can use data to help other women from low- and middle- income countries (LMICs).
Currently serving as Associate Professor and Coordinator of the MPH Program at Prasanna School of Public Health at Manipal Academy of Higher Education (MAHE) in India, Dr. Rao is working towards a postdoctoral fellowship at the Zuckerman College of Public Health, University of Arizona. Previously she was a practicing gynecologist, valuable experience that informs her ongoing interest in women's health.
"Women's voices are unheard in patriarchal societies irrespective of literacy, employment and social status," says Rao, "I want to change that. I give regular talks on community radio about public health issues, with a special focus on maternal and child health. I was a practicing gynecologist and I chose a different path, to earn my MPH degree. The MPH completely transformed my perspective towards health as a clinician."
Dr. Rao is passionate about giving back to society and improving the lives of women in LMICs through qualitative research. Her career goal is to find social, context-based solutions to women's health issues in conservative patriarchal societies, both in India and across the globe.
Program Faculty
---

Lee W. Riley, MD
GHES UC Berkeley Program Director
Professor of Epidemiology & Infectious Diseases
Chair, Division of Infectious Diseases & Vaccinology
UC Berkeley
lwriley@berkeley.edu

Purnima Madhivanan, MBBS, MPH, PhD
GHES University of Arizona Program Director
Associate Professor, Health Promotion Sciences
Zuckerman College of Public Health
University of Arizona
pmadhivanan@arizona.edu

Michele Barry, MD, FACP
GHES Stanford Program Director
Senior Associate Dean Global Health
Professor of Medicine
Stanford University
michele.barry@stanford.edu

Albert Icksang Ko, MD
GHES Yale Program Director
Chair Epidemiology of Microbial Diseases
Professor of Medicine
Yale School of Public Health
albert.ko@yale.edu