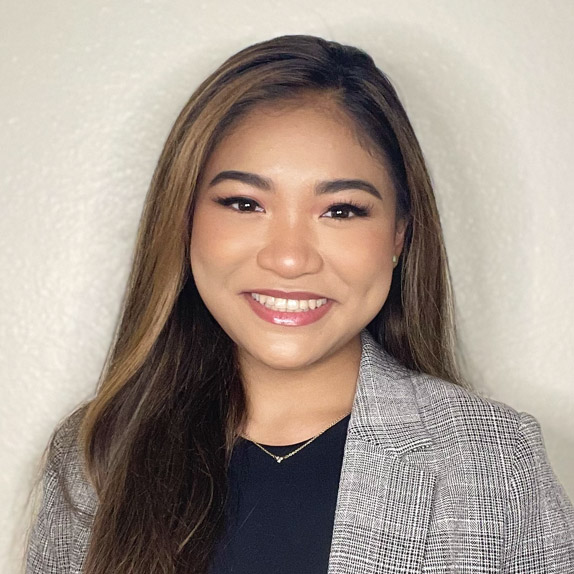 "The MEZCOPH community has allowed me to become a global citizen and identify solutions to local and global health needs. It has opened so many doors to me and many other students in public health."
Hometown: Bacolod City, Philippines
Majors: Public Health and Speech, Language, and Hearing Sciences
Minors: Family Studies and Human Development and Linguistics
Why choose public health/What's awesome about Public Health? Public Health is always essential but is also overlooked most of the time. I love making positive change in my community, especially the global community, which is why I am majoring in Public Health.
Why choose the University of Arizona/MEZCOPH: I chose MEZCOPH because I know that I have so much to contribute to my global community in terms of health, health law, or nutrition, and I know that this college will catapult me to greater heights and help me achieve my goal of making positive change.
Public Health interests: Global Health, Health Policy, International Humanitarian Law
What are you career goals: After I graduate from college, I would like to do a JD/MPH joint degree program and change the healthcare scene in rural and underprivileged areas around the world or areas affected by war, famine, or disease. Another career path that I have in mind is to become a medical malpractice lawyer while continuing my health and humanitarian efforts globally.
Fun fact about you and/or your interests/hobbies outside of school: I love making Filipino desserts during my free time so that I can connect with my culture despite being thousands of miles away! My mother and I made a small online business that sells Filipino desserts: Tita's Kusina (Auntie's Kitchen). Follow @titaskusina on Instagram!
I also love to volunteer during my free time and involve myself in various clubs, councils, and organizations at the University of Arizona. If you are a first-generation college student or international student, I have a lot of resources for you to find community and succeed in college!
One piece of advice for future students: Make the most out of your college experience and definitely consider opportunities within MEZCOPH. I wish I had more than 24 hours a day to be involved in everything MEZCOPH-related!