The GHI Scholars program prepares students for an increasingly interconnected world by providing opportunities for students to develop their skills in key areas including service learning, cultural competence, and global awareness. These opportunities improve the ability to analyze and solve problems through different perspectives and settings. GHI Scholars traveling abroad will engage in opportunities for collaborative research and community engaged programs with different academic institutions and organizations worldwide.
Program and Scholarship applications open December 1st; Priority Deadline is January 31st, Final Deadline is March 1st.   
The mission of the Global Health Institute Scholars program is to:
Provide community engagement and service learning opportunities
Provide global research opportunities
Provide students the opportunity to learn about health care issues in various countries around the world
Introduce students to different health care systems and different cultures
Develop the next generation of global health professionals and leaders in public and population health
Important Information: 
Students must be registered in the Spring semester prior to travel, and the Fall semester after travel. 
Students must provide a Letter of Interest explaining why they would like to be a GHI Scholar. 
Students must provide Letter(s) of Recommendation from a Faculty Advisor, Faculty Member or Administrator. Faculty Advisor recommendations are preferred.  
Students need to work with their internship chair and will need to register and pay for internship units if using this experience to satisfy internship requirements. 
These opportunities can be done as non-credit. 
Proof of language proficiency may be required. 
GHI Scholars can receive funding from various sources and scholarship opportunities. 
Students must enroll in mandatory international health insurance. 
Program and Scholarship applications open December 1st; Priority Deadline is January 31st, Final Deadline is March 1st.   
Global Health Institute Scholars have a unique opportunity to engage with MEZCOPH International partners and network of academic health centers, community health care organizations and NGOs worldwide in regions including SE Asia, Latin America, Middle East and Europe. 
Applications for Summer 2023 opportunities are currently open. Access the Program Application here, and the Scholarship Application here. 
---
Summer 2023 opportunities for students to engage in research, practicum and/or community engagement include: 
A Longitudinal Study of Egyptian Healthy Aging (AL-SEHA)
Projects in Nutrition, Migration, HIV or related Public Health Issues and Initiatives 
- Understanding the Association between Climate Change and Occurrence of Cholera and Diarrheal Diseases in Dar es Salaam District Hospitals 
- Assessing household water insecurity in Dar es Salaam
Systemic, Social and Environmental Determinants of Oral Health in Communities of Hermosillo, Sonora.
Public health and health promotion in an east Mexico City community
What is the Best Neurodevelopmental follow up Model for High Risk Preterm Newborns Delivered in Limerick County?
- Measuring caregiver burden among primary caregivers of breast and cervical cancer patients.
- Evaluating polypharmacy among the elderly.
- Acceptability of breast cancer screening among rural women in Mysore, India.
- Disease severity and antibiotic sensitivity of extra intestinal pathogenic Escherichia coli (ExPEC) among women with type 2 diabetes and urinary tract infection in India. 
Have you secured an internship or research placement abroad and want to be a GHI Scholar? Reach out to us to learn more
---
Meet our 2022 Global Health Institute Scholars
---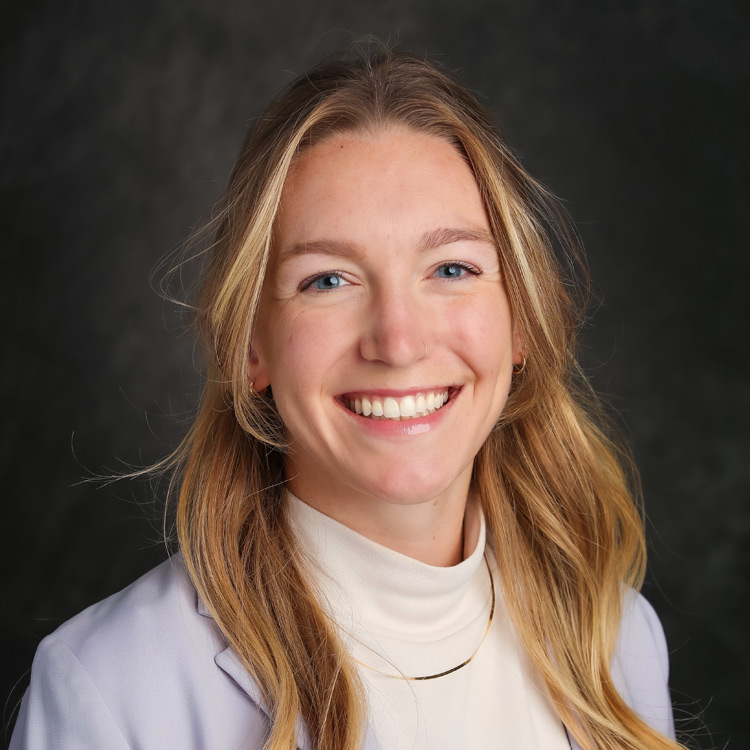 Megan Bounds
Program of Study: MPH Global Health 
Site: University of Limerick, Ireland – Ageing Research Centre
Research Title: Adverse Outcomes in Older Adults Attending the Emergency Department: Investigating the Potential for Identification of Risk Factors in the Pre-hospital Setting using Clinical Trial and Observational Data
Funding: Global Health Institute Scholars Fund
Megan is a second-year student in the Master of Public Health (MPH) program at the University of Arizona, in the Global Health concentration. She earned her Bachelor of Science degree in Physiology and Medical Sciences from the University of Arizona in 2021. Megan is passionate about incorporating public health into medical practice and hopes to attend medical school to become a pediatrician.  During her undergraduate and first year of graduate school, Megan competed for the University of Arizona's Cross Country and Track and Field Teams.
"I am looking forward to embracing a new culture while having the opportunity to challenge myself in a different research environment. I have always wanted to study abroad and am very thankful for the opportunity to do that while working towards my academic and professional goals."
---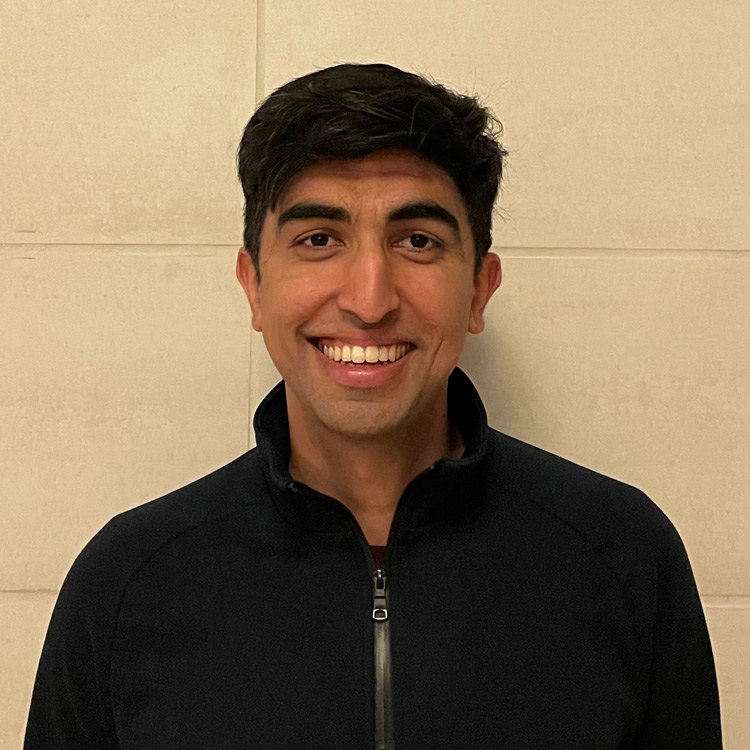 Preet Gandhi, MSc
Program of Study: MD Candidate, The University of British Colombia
Site: Universidad del Valle de Guatemala, Lago Atitlán, Guatemala
Research Title: Exposure to persistent pesticides and toxic metals via breastmilk in neonates living in the Lake Atitlan watershed
Funding: Evan and Louise Kligman One Health Scholars Award
Preet is a 1st year medical student who started his MD in 2021 at the University of British Columbia in Vancouver, Canada. Prior to beginning his medical degree, Preet worked in several different areas of public and global health, with a primary focus on reproductive, maternal and child health (RMNCH) and health systems development. He completed a Master of Science (MSc) in Global Health in 2020 at McMaster University in Hamilton, Ontario with a specialization in Business Management. His graduate work focused on Universal Health Coverage (UHC) development in post-conflict settings.
"I am incredibly excited for the opportunity to engage with local global health researchers in Guatemala that have cultivated a positive and genuine relationship with the communities they work with. It's a unique opportunity to build new technical skills while learning from community members and colleagues from around the world who will be joining us this summer."
---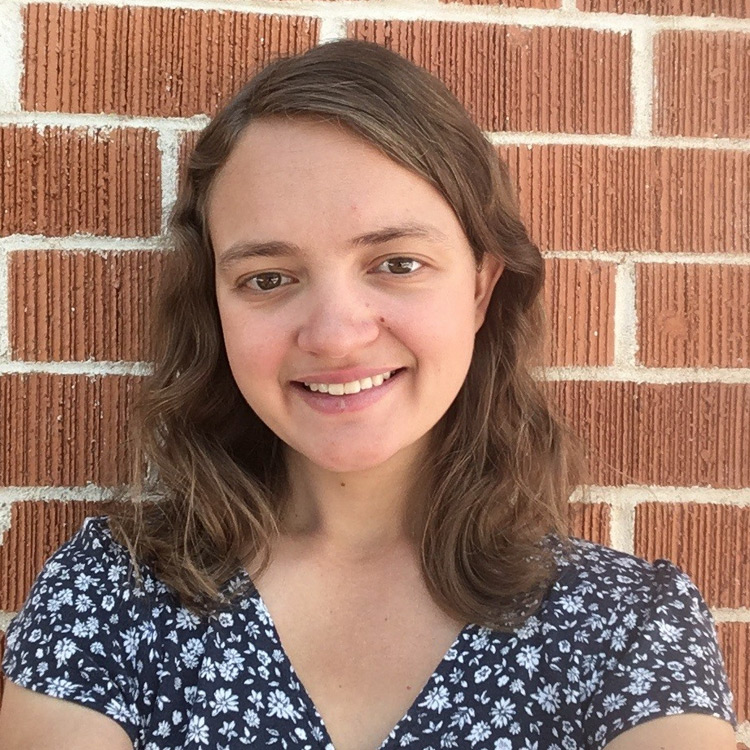 Kaitlyn Johnke
Program of Study: MPH Global and Family Health, Master of Arts Latin American Studies 
Site: Instituto Nacional de Salud Pública, Cuernavaca, Morelos, México
Research Title: Healthcare access for migrant populations
Funding: Global Health Institute Scholars Fund
Kaitlyn is a full-time dual degree Master of Public Health (MPH) and Master of Latin American Studies student at the University of Arizona with a concentration in Family and Global Health and is expected to graduate in Fall of 2023. She is passionate about maternal and children's health issues, especially in populations which have been made to be under-resourced and marginalized. She is a Cal Poly, San Luis Obispo alum and is originally from California. She has worked and lived abroad in Senegal, Spain, Sierra Leone, and Ecuador. Her internship will be with the Instituto Nacional de Salud Publica (INSP) in Cuernavaca, Mexico. While there, she will be working on collecting information about healthcare access for migrant populations.
"I am so excited to experience Mexico for the first time and interact with experts in migrant health."
---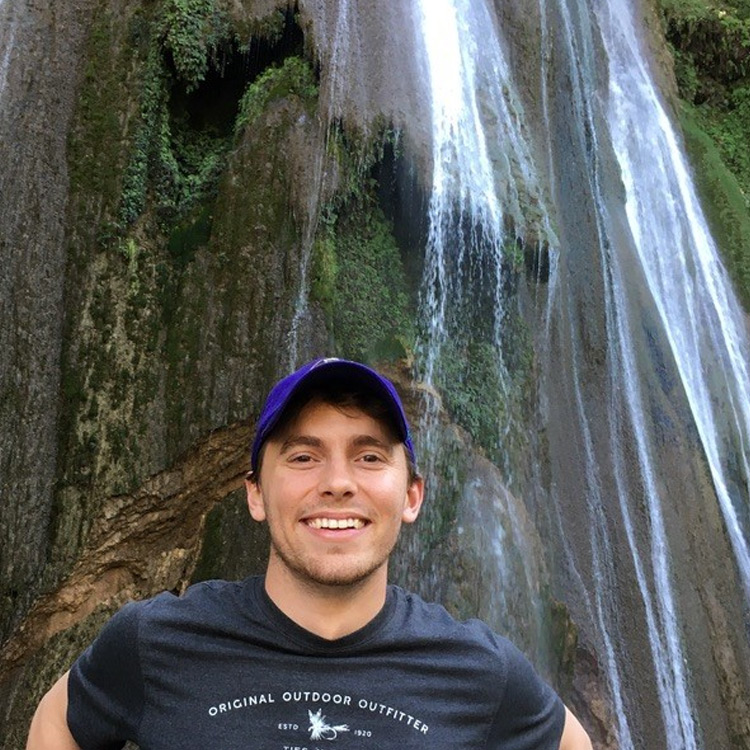 Riley Nelson
Program of Study: MPH Public Health Policy and Management 
Site: UNIMINUTO, Colombia
Research Title: Increasing Access to Mental Health Services
Funding: Tinker Field Research Grant
Riley is a full-time MPH Public Health Policy and Management student. After earning his BS, Riley worked in Bogotá, Colombia as an English and Mathematics teacher. Although he currently calls Phoenix home, his heart is in Colombia where he looks forward to doing public health work and making a positive impact in the city he loves.
"I hope to gain the skills necessary to work efficiently with a team from a different culture."
---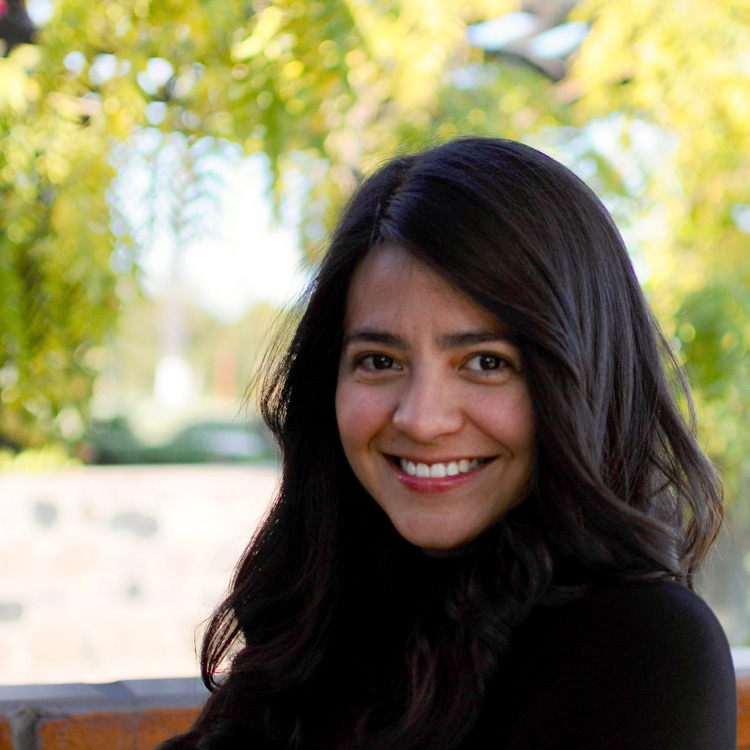 Sandra Rodriguez Quintana, MD
Program of Study: MPH Family and Child Health 
Site: Universidad del Valle de Guatemala, Lago Atitlán, Guatemala
Research Title: Exposure to persistent pesticides and toxic metals via breastmilk in neonates living in the Lake Atitlan watershed
Funding: ZFF Scholarship Fund
Sandra has a doctorate degree in Medicine from the Universidad Autónoma de Guadalajara and is currently completing her Master's in Public Health in Family and Child Health at the MEZCOPH. During her training, she has had the opportunity to serve in rural and minority communities, experiencing the health disparities within the health system. Sandra is a woman passionate about child development and breastfeeding promotion and hopes to learn more about the complexity that affects vulnerable communities of mothers and children from an interdisciplinary perspective. She is very excited for the opportunity to collaborate in this research that will provide meaningful knowledge and skills, in addition to valuable information for future preventive interventions.
"Access to quality health and an optimal development should be a right for all babies and children. Global efforts must continue to assist in developing better health practices that encourage equity and social justice in this population. I look forward to creating partnerships with researchers and international entities that are committed to promoting a positive impact in the lives of mothers and children, maintaining respect and awareness of the cultural diversity."
---
Priyanka Ravi, BDS, MDS
Program of Study: PhD Health Behavior Health Promotion
Site: Public Health Research Institute of India, Mysore, India
Research Title: Acceptance of breast cancer screening among rural women
Funding: Global Health Institute Scholars Fund
Priyanka is a Public Health Dentist by training from Manipal Academy of Higher Education, Manipal, India. She worked with the ICMR-National Institute of Cancer Prevention and Research (NICPR), Noida, India as a Scientist (2016 – 2018) by involving in community level oral cancer screening, diagnosis in the urban slums of New Delhi and providing community level health education on tobacco cessation. She has trained doctors, dentists, nurses, public health professionals, and primary health workers in oral cancer screening and tobacco cessation. At NICPR, she also worked with the WHO FCTC Global Knowledge Hub on Smokeless Tobacco on Global smokeless tobacco control policies which focus on the Article 13 of WHO FCTC "Tobacco Advertisement, Promotion and Sponsorship" on smokeless tobacco products with special focus on Internet sale and flavors that are added to the smokeless tobacco products to attract young adults. She was awarded the Union for International Cancer Control (UICC) Travel Grant to attend the World Cancer Congress at Kuala Lumpur, Malaysia. She later worked as a Senior Resident in the Department of Public Health Dentistry, Centre for Dental Education and Research (CDER), All India Institute of Medical Sciences, New Delhi (2018 – 2021). At CDER she was involved in the National Oral Health Program provided scientific inputs for developing eDantSeva a national oral health promotion website and she was a resource person in conducting national training for oral health promotion for schoolteachers, nurses, and Ayurveda, Yoga and Naturopathy, Unani, Siddha and Homeopathy (AYUSH) medical practitioners in oral health promotion. She also provided preventive and curative dental services including examination, restoration, scaling, and dental extraction services to the rural population in the state of Haryana, India.
"I am very excited about this wonderful Global Health Institute Scholars Program opportunity. I look forward to working with women tobacco farmers and learning about the reproductive health challenges through focus group discussions. This will be an exciting experience to interact with tobacco farming community and understand ground level problems impacting women's health."
---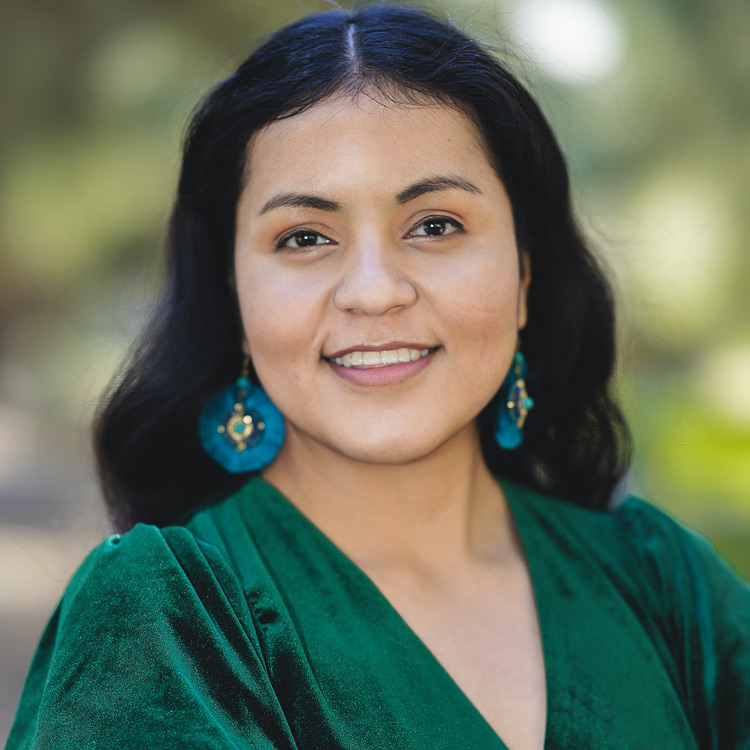 Dasy Jazmin Resendiz
Program of Study: MPH Health Behavior Health Promotion 
Site: Clinica Integral Almas, Alamos, Sonora, Mexico
Research Title: Binational Care and the Impact of the COVID-19 Pandemic at the Clinica Integral Almas: Intended Outcomes and Unintended consequences between Patients and Health Care workers from the U.S. and Mexico
Funding: Tinker Field Research Grant
Dasy is a third-year graduate student completing a Master of Public Health in Health Behavior Health Promotion and a Master of Arts in Latin American Studies. Dasy was born in the rural community of Rioverde, San Luis Potosi, Mexico, and grew up in a small town in Ringwood, Oklahoma. She completed her Bachelor of Science at the University of Kansas in 2018. Her educational and personal experiences motivate her to continue to learn more about rural and underserved communities. Dasy's interests in learning more stems from her passion for addressing the importance of engaging with communities through quality community-based research approaches.
"My public health education and personal background have taught me that to be an effective public health professional, one should learn how trust and respect are earned among underserved communities. This global health experience with the Clinica Integral Almas will provide me with the necessary skills to garner trust and respect among Indigenous communities. In the future, I hope to work alongside underserved and rural indigenous communities in the United States, Mexico, and Guatemala. I firmly believe that this internship and global experience will prepare me for the work I intend to do after graduation."