Visiting students and scholars have the opportunity to broaden their college experience and supplement the undergraduate and graduate programs of their home institutions by studying and/or engaging in research and training activities hosted by the Global Health Institute. Our Research Training Programs introduce students to the public health system in the US through practical hands-on experience, role model mentoring and collaboration, and network skill building to provide a foundation and understanding of the translational and public health research currently underway in Arizona and beyond.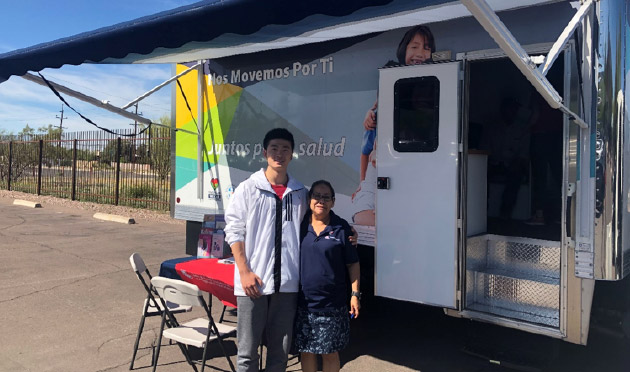 4 week Research Training Program
Research training programs at the Global Health Institute are tailored to provide an appreciation for the role of clinical and translational research by exposure to research currently underway at the University of Arizona Health Sciences. The primary objective of this program is to provide students with experiences in understanding the range of clinical and translational research and the challenges in each stage of research. 
Students are paired with a faculty mentor and assist with ongoing research projects, or create independent projects under their mentor's guidance. The educational plan includes rotations in courses, lectures, seminars and research training methods that will support the student's research project. Students additionally visit hospitals, research laboratories and other related sites to expand their exposure and knowledge of research activities.   
---
Credit hours equivalent
All students receive a Certificate of Completion of the training program
Time spent in the program is equivalent to 5-6 credit hours
Partner institution can use the program as part of their curriculum (Independent Study/Field Study/Global Health Research/Other) and grant/offer the students the equivalent credit hours
---